The R. Don Cowan Fine and Performing Arts Center at The University of Texas at Tyler on Tuesday announced the performances coming to Tyler and East Texas as part of its 2023-24 season.
For the 27th season, the Cowan Center will present some of Broadway's biggest hits, roof-raising concerts, children's shows, a distinguished lecture, and a special live music event featuring one of the most iconic female rock vocalists of all-time – Ann Wilson of Heart. She will be in concert with the band Tripsitter.
"I am very excited about Ann Wilson of Heart coming," said Cowan Center Assistant Vice President and Executive Director Susan Thomae-Morphew. "She's one of the big voices of rock and roll. She's incredible. I'm starstruck."
All-American icon Terry Bradshaw will be the speaker for the Distinguished Lecture Event on March 5, 2024 at 7:30 p.m. at Cowan Center.
"I can't tell you how excited all the sponsors are about Terry Bradshaw," Thomae-Morphew said. "Sponsors call in and give us their top three choices. We had more people wanting Terry Bradshaw than anything else. So, that's going to be a good night. He's a hoot and is a lot of fun and does a lot of different things in his life but he's really an inspiration. It's going to be great."
THE 2023-2024 Cowan Center Season: "GET ON YOUR FEET!"
The Performing Arts Series (PAS), the Cowan Center's signature series, comprises four larger-than-life performance events, including The Barricade Boys – West End Party (Oct. 5), Sing & Swing: A Jazz at Lincoln Center Presents Production (Feb. 10, 2024), iLuminate (April 2, 2024), and Voctave (April 18, 2024).
"Vocative has a gigantic following. They have millions of followers on social media. Supposedly there will be a line outside, as long as 90 minutes for signatures. They've been associated with Disney and have been for years… absolutely beautiful voices," Thomae-Morphew said.
PAS season package prices range from $159-$249. PAS subscribers may add tickets to the March 5, 2024 lecture by Bradshaw to their order now. Lecture tickets range from $46-$66.
The Broadway Series includes three big musicals, Come from Away (Sept. 18), Jesus Christ Superstar (Nov. 14), and On Your Feet! The Story of Emilio & Gloria Estefan (Jan. 23, 2024). Broadway Series package prices range from $144-$257.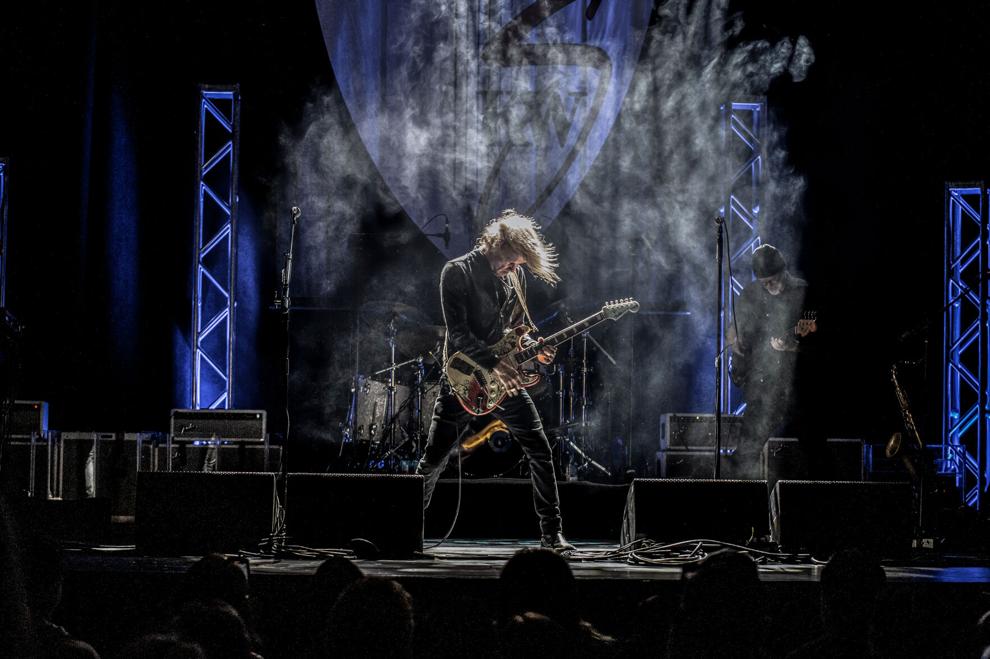 The BIG Series features Ann Wilson of Heart & Tripsitter (Sept. 28), Craig Morgan – God, Family & Country (Oct. 12) and Kenny Wayne Shepherd Band (Feb. 14, 2024). BIG Series package prices range from $158-$239.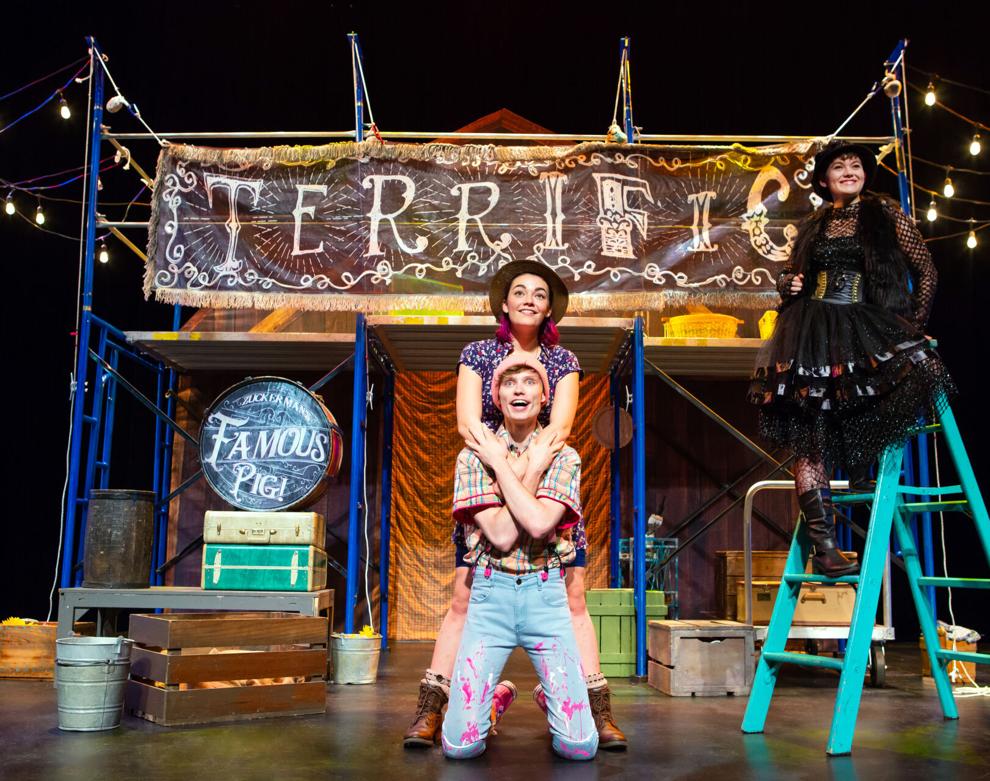 The Kids @ Nite Series brings Madagascar The Musical (Oct. 7) and A Charlie Brown Christmas (Nov. 30). Kids @ Nite season packages are $93 for kids and $111 for adults.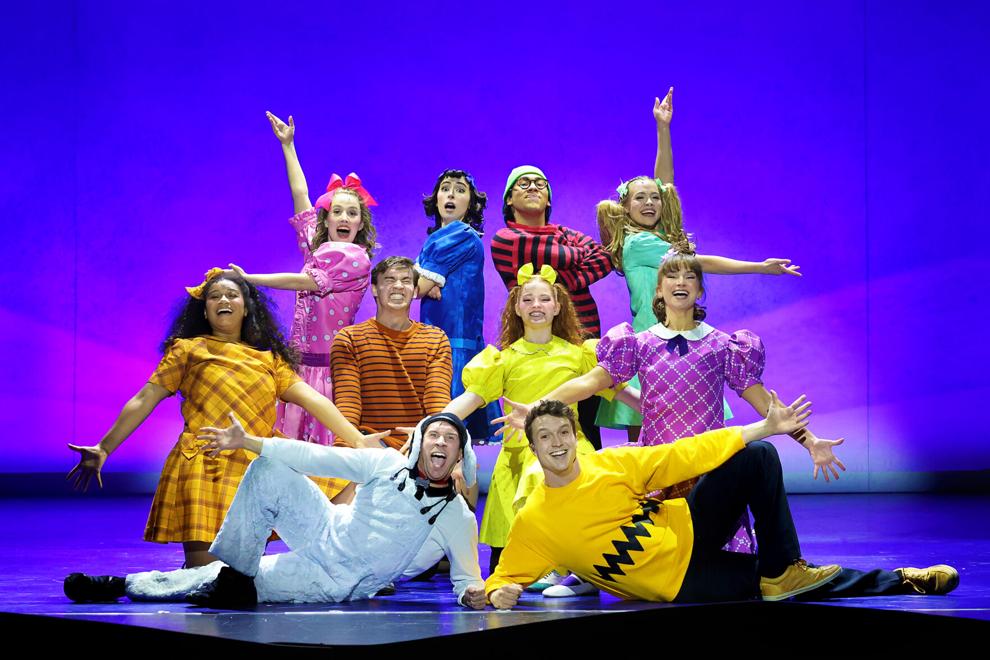 Arts in Education shows are jointly presented by UT Tyler Cowan Center with Young Audiences of Northeast Texas and Discovery Science Place. This year's offerings are Pete's Big Hollywood Adventure (Nov. 9) and Charlotte's Web (Feb. 29, 2024).
School groups may begin calling the Cowan Center Box Office starting Sept. 11 to request group orders at 903-566-7424.
The 2023-24 season will include A Speakeasy Affair & Fundraiser on Feb. 10, 2024. Inspired by the Jazz at Lincoln Center Presents — Sing and Swing on Saturday, February 10, 2024, the Cowan Center will celebrate the speakeasy era and the decades that followed.
The classic partners in jazz and popular song including Ella Fitzgerald and Louis Armstrong, Judy Garland and Bing Crosby, Dean Martin and Peggy Lee, Duke Ellington, Cole Porter and Irving Berlin — you start to get the feeling that we need a party before attending such a rich performance filled with the giants in jazz. Dress up in pearls, hats, spats and glamor for a fundraiser in the elegant Alumni House.
Plus, exclusively for members at the $250 level and up, plans are underway for a special party and concert in September. Four Nashville singer-songwriters will perform an unforgettable night of their repertoire combined with the stories behind the songs. All four are accomplished and one of them is an East Texas native – Lacie Carpenter Blue.
You've heard of Nashville's famous "The Bluebird Café"? The Cowan Center will present that kind of special evening for you right on the Cowan Center stage. In celebration of Cowan Center members, like years past, the party will include food and drink enjoyed inside the lobbies.
"I think we're growing, coming back from pandemic — it's going to take time… so we still need to build our audiences," Thomae-Morphew said.
The Cowan Center has a new incentive program this year for subscription buyers. Starting June 7 through June 23, when you buy a subscription, you're put in a drawing for gift certificates for tickets.
"It's not only an incentive, it's a marketing tool. It gets people buzzing and talking about it," Thomae-Morphew said. "We're telling everybody to invite a few hundred of your closest friends to come to the Cowan Center and subscribe, it'll fill the house."
Subscribers can place an order beginning June 7. Cowan Center Circle members may buy tickets to individual shows beginning Aug. 14. Tickets for each individual show go on sale about four weeks before the event.
To purchase season tickets, patrons are encouraged to call the Cowan Center Box Office at 903-566-7424.
All events are performed in the Cowan Center located on the campus of The University of Texas at Tyler (3900 University Boulevard – FAC 1120, Tyler, Texas 75799).
More information about the new season can be found at www.CowanCenter.org.
For the 2023-24 season, the Cowan Center offers five subscription series with the Performing Arts Series (tickets as low as $159), Broadway Series (tickets as low as $144), BIG Series (tickets as low as $158), and Kids @ Nite Series (tickets as low as $93).
PAS subscribers may add tickets to the Distinguished Lecture Special Event with Terry Bradshaw to their orders. Arts in Education Events are all ticketed individually.
"We're always told that they can't believe the caliber that we bring. We bring icons, we bring all this amazing, well-known talent. We're always trying to bring new artists out as well," Thomae-Morphew said. "We want Tylerites to know they can have everything right here."