Amina's experience of the exterior earth is viewed filtered by means of the mashrabiya screens on the home windows. Kaabi-Linke said the mashrabiya by itself results in being a character in the novel. She built a established of mashrabiya home windows centered on designs in historic mosques and palaces, but out of translucent acrylic. The styles simply cannot be viewed evidently other than as shadows on the gallery wall.
Kaabi-Linke calls her wall sculpture, "Tears of Amina."
"'Tears of Amina' is a way to open up our hearts to our hurt areas and to uncover mild inside them," she mentioned. "It's not to reject problems, somewhat to perform with them, as a result of the prism of this historic component of mashrabiya in a individual plot of the reserve by Naguib."
A different artist in the show, Majida Khattari, originally from Morocco now dwelling in Paris, performs mostly as a photographer, staging portraits in opulent, carefully-arranged mise-en-scene, draped in boldly patterned fabrics and deeply plush pillows.
Her work is deeply knowledgeable by critical believed close to Orientalism, a phrase coined by Edward Explained in 1978 for a colonial and typically racist way men and women in Western nations understand the people and cultures of Middle Japanese and Jap countries.
For her piece, "Orientalismes revisités à Philadelphie," Khattari photographed Philadelphia executing artists and figures in the regional artistic scene, like members of the Bearded Females Cabaret and the craft collector Helen Drutt, staged to resemble sultans in a lushly furnished palace.
The pics are displayed on a huge-display television, above which a mashrabiya display has been preset. Viewers have to get shut to the piece, lean in, and search for out the graphic through the display screen.
"You have to make the energy," Khattari stated. "Then you will start out asking, 'Why do we have this filter?' and 'Why do we have these illustrations or photos?'"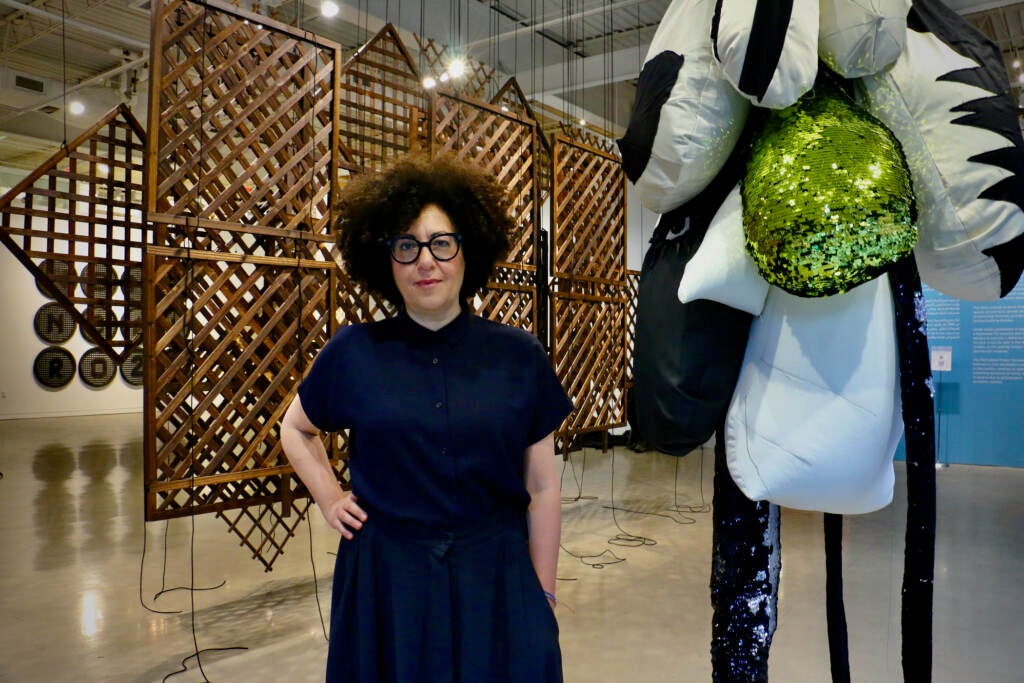 The exhibition also characteristics significant-scale set up items by Anila Quayyum Agha, from Pakistan now primarily based in the United States Hoda Tawakol, from Egypt now primarily based in Germany Nidaa Badwan, from Gaza now dependent in Italy and Susan Hefuna, who is Egyptian and German.
The ground of the gallery at the Museum for Art in Wood is laid out with pillows for reclining and — Milliken hopes — reflection and discussion. "The Mashrabiya Project" is meant to be the centerpiece of community actions inside of the museum, together with gallery talks and a communal woodworking project.
Achieving back again into its institutional origins as the Wooden Turning Centre (it later turned the Centre for Art in Wood and then, earlier this yr, the Museum for Artwork in Wooden), the museum is inviting the community to try out their hand at a wooden turning lathe machine. Two of them are set up in a non permanent booth constructed in the middle of the museum gift shop.