The murder-mystery renaissance really is in full effect right now. The likes of Only Murders In The Building, Poker Face, and Apple TV's The Afterparty have been making armchair detectives of us all on the telly side of things, but it's the big screen sleuthing boom that's had genre fans flocking to the multiplexes with their magnifying glasses and (presumably) deerstalkers most recently. With whodunnits as wildly varied as Park Chan-wook's sensual Decision To Leave, the superbly silly See How They Run, Rian Johnson's slyly subversive Benoit Blanc mysteries, and even Matt Reeves' The Batman – which leans hard into the 'D' of DC Comics – on offer, it's not exactly hard to see why, either.
Now, as we prepare to take enough champagne to fill the, erm, canals of Venice with us to see Kenneth Branagh's third Poirot outing A Haunting In Venice, we at Empire HQ have put our tan raincoats on and launched an investigation into the very best the genre has to offer. From golden-age greats to contemporary classics, hard-boiled noirs to side-splitting send-ups, we've drawn up a list that we suspect as being the very best murder-mystery films ever made. One thing's for sure, every pick's a killer.
20) Clue (1985)
Shipped to cinemas with three unique endings, Jonathan Lynn's Clue may not necessarily be the greatest murder-mystery ever made, but it might just be the *most* murder-mystery movie ever made. A twist-packed, fantastically farcical adaptation of the titular board game (AKA 'Cluedo' here in Blighty), Lynn's film sees six blackmail victims gathered in the mansion home of Mr. Boddy (Lee Ving), their collective tormentor. When Mr. Boddy bites the dust, the six find themselves trying to suss out the killer among them as the body count rises. Led by the inimitable Tim Curry, who brings so much energy to campy butler Wadsworth that the star later recalled to Empire having "blood pressure through the roof!", a game ensemble also featuring Christopher Lloyd and Madeline Kahn take it in turns to steal scenes from one another as they land zinger after zinger. And somehow, amidst the madness of it all, the whole thing manages to be a genuinely compelling whodunnit. "Flames, on the side of my face!" Classic.
19) Memories Of Murder (2003)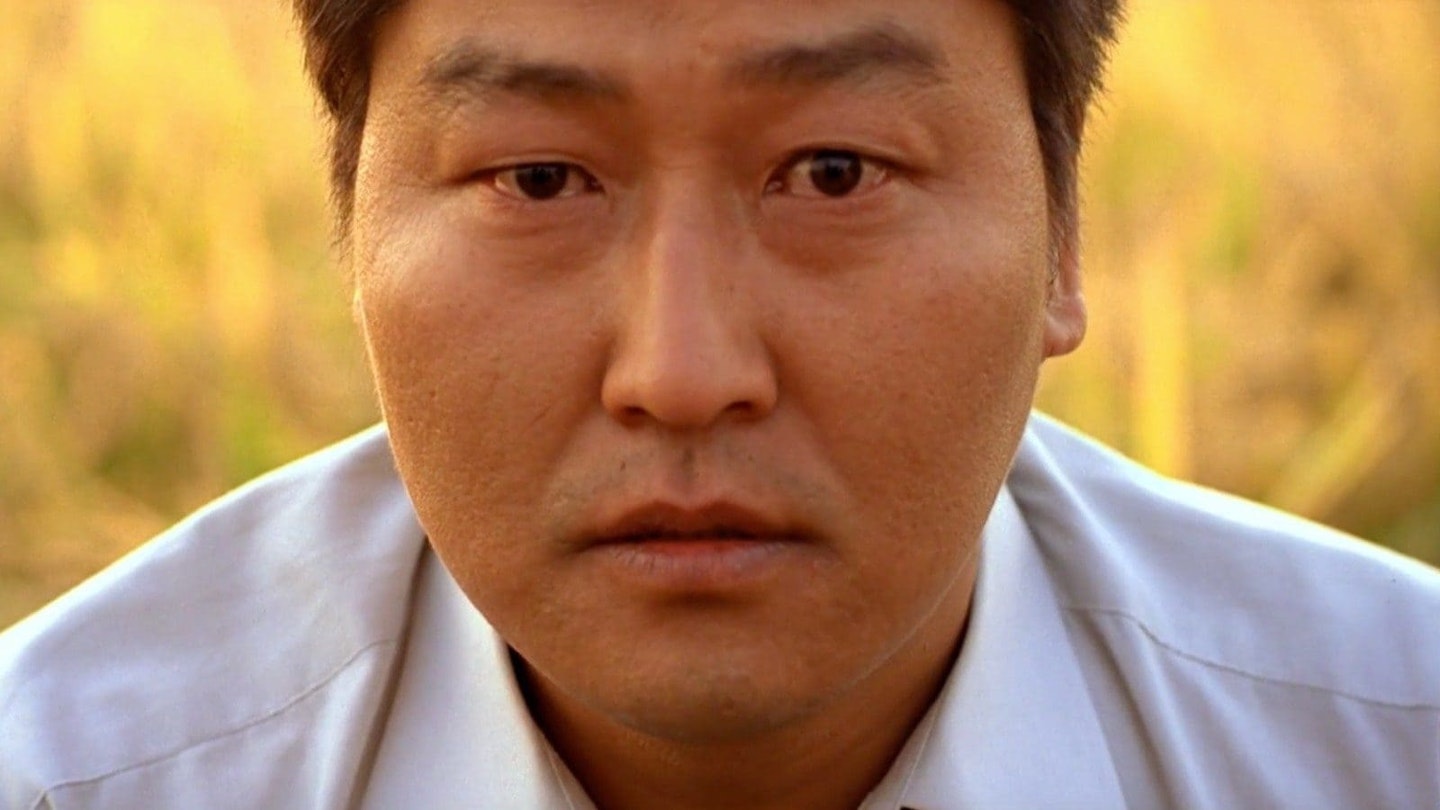 Long before Parasite made Bong Joon-ho a household name, the South Korean auteur made what many would still call his opus – Memories Of Murder. Based on the first serial killings in South Korea's history, the film eschews genre convention to instead focus on the two young detectives charged with catching the killer, Park Doo-man (Song Kang-ho) and Seo Tae-yoon (Kim Sang-kyung). From the opening shot of a leaf of corn hanging corpse-like beneath a golden sky, Memories' hauntingly beautiful camerawork zeroes in on the way nothing – and no-one – is left untainted by events such as these. And, as the quick-to-violence Park and increasingly desperate Seo dropkick, torture, and cling to every possible lead they find, Bong boldly confronts a judicial methodology that destroys as many lives as it aims to save. That the Hwaesong killer still hadn't been caught when the film was released only gives the movie – and its all-timer of an ending – even more power, as Bong Joon-ho dares to stare evil in the eye.
Read the Empire review of Memories Of Murder.
18) Laura (1944)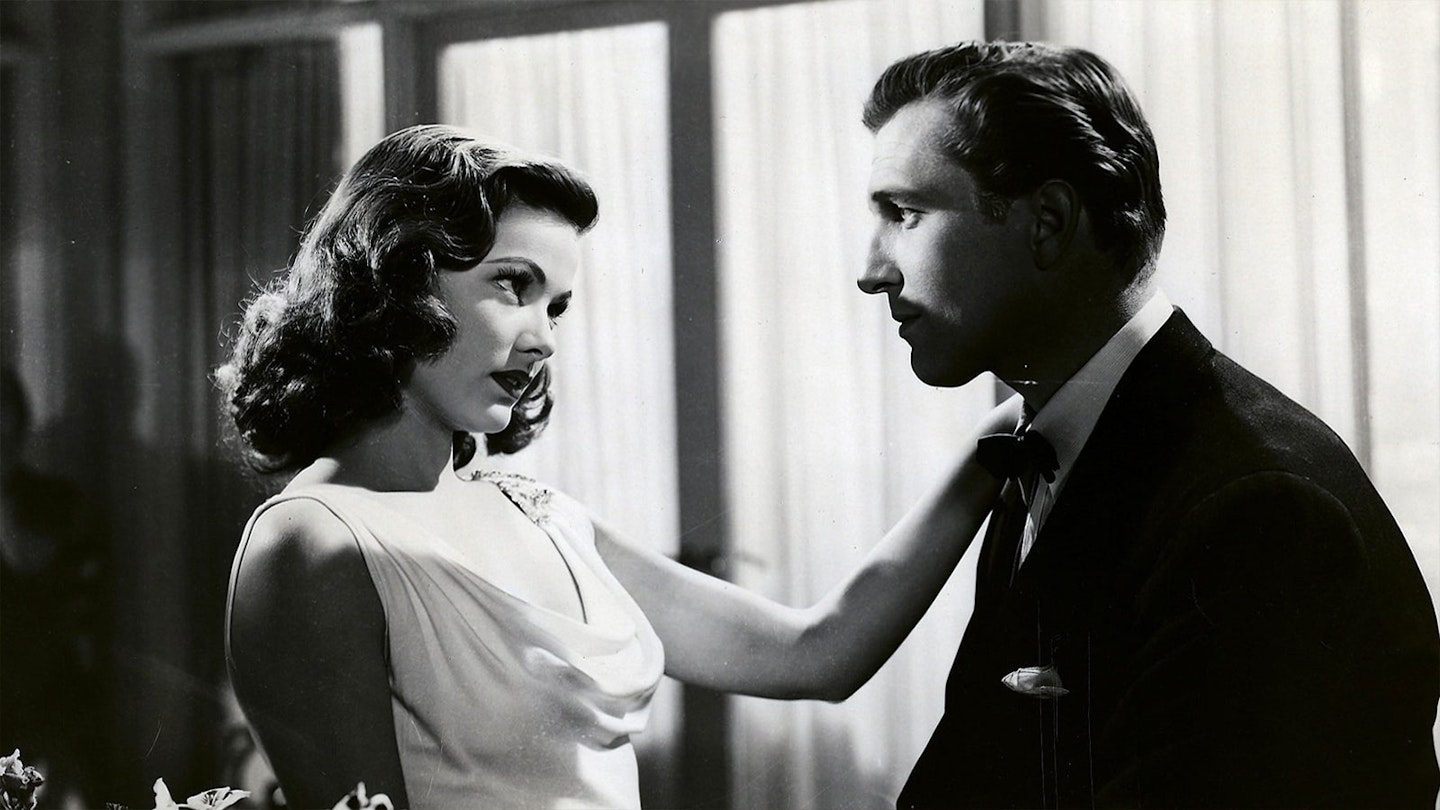 Director Otto Preminger blends swooning romance, sultry noir and thrilling murder-mystery with Laura, which follows Detective Mark McPherson (Dana Andrews) as he attempts to track down the killer of the beautiful, much-adored, much-envied titular character. Gene Tierney's Laura is the kind of woman that people can't help falling in love with – even Detective McPherson – meaning there are any number of suspects in her death. The film's stunning black-and-white cinematography and sinister, swelling musical theme make up for some contrived twists – as does the cast performances, particularly Clifton Webb in his first major film role as jealous columnist and narrator Waldo Lydecker, and Vincent Price as Laura's fiancee Shelby Carpenter.
Read the Empire review of Laura.
17) L.A. Confidential (1997)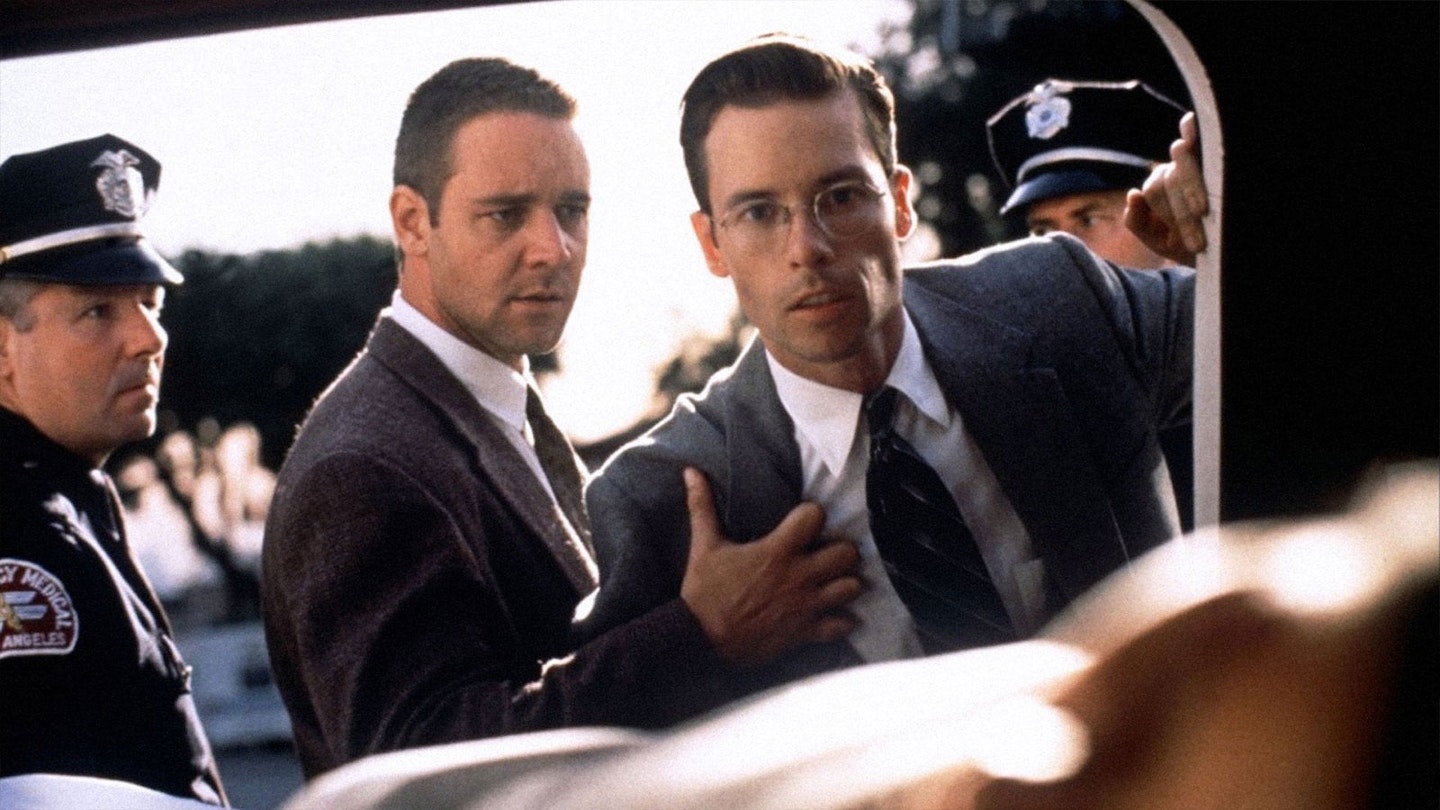 Adapting a James Ellroy novel is no easy feat — even Brian De Palma struggled with The Black Dahlia. But with L.A. Confidential, writer Brian Helgeland and director Curtis Hanson made it work to Oscar-winning effect. It helps that he had a cast stacked with great actors including Russell Crowe, Guy Pearce, James Cromwell and, yes, Kevin Spacey, in this twisty story of corruption among the cops in 1956 Los Angeles, the city portrayed here as more one of human demons than angels. As a central mystery, it has some unexpected moments and shocks in there – will you guess who is really behind the Night Owl murders before the movie reveals it to you in bloody fashion?
Read the Empire review of L.A. Confidential.
16) Gosford Park (2001)
With its period setting, upstairs-downstairs dynamic, Dame Maggie Smith starring role, and Julian Fellowes on writing duties, Gosford Park plays like director Robert Altman's own decidedly more murderous twist on Downton Abbey, in the best way. Set in the 1930s at a hunting resort get-together for the rich and famous, Altman takes an epic ensemble cast – Smith, Michael Gambon, Kristin Scott Thomas, Richard E. Grant, Charles Dance and many, many more – and lets the sparks fly, skewering the selfishness and snobbery of the British elite with scathing wit. Such is the quality of the writing and character work here that it's easy to forget that the actual murder in this murder-mystery doesn't even happen until over halfway through the film. And by the time Stephen Fry's brilliant, bumbling Inspector Thompson eventually arrives on the scene, you'll be as puzzled as he is trying to figure out whodunnit.
Read the Empire review of Gosford Park
15) Game Night (2018)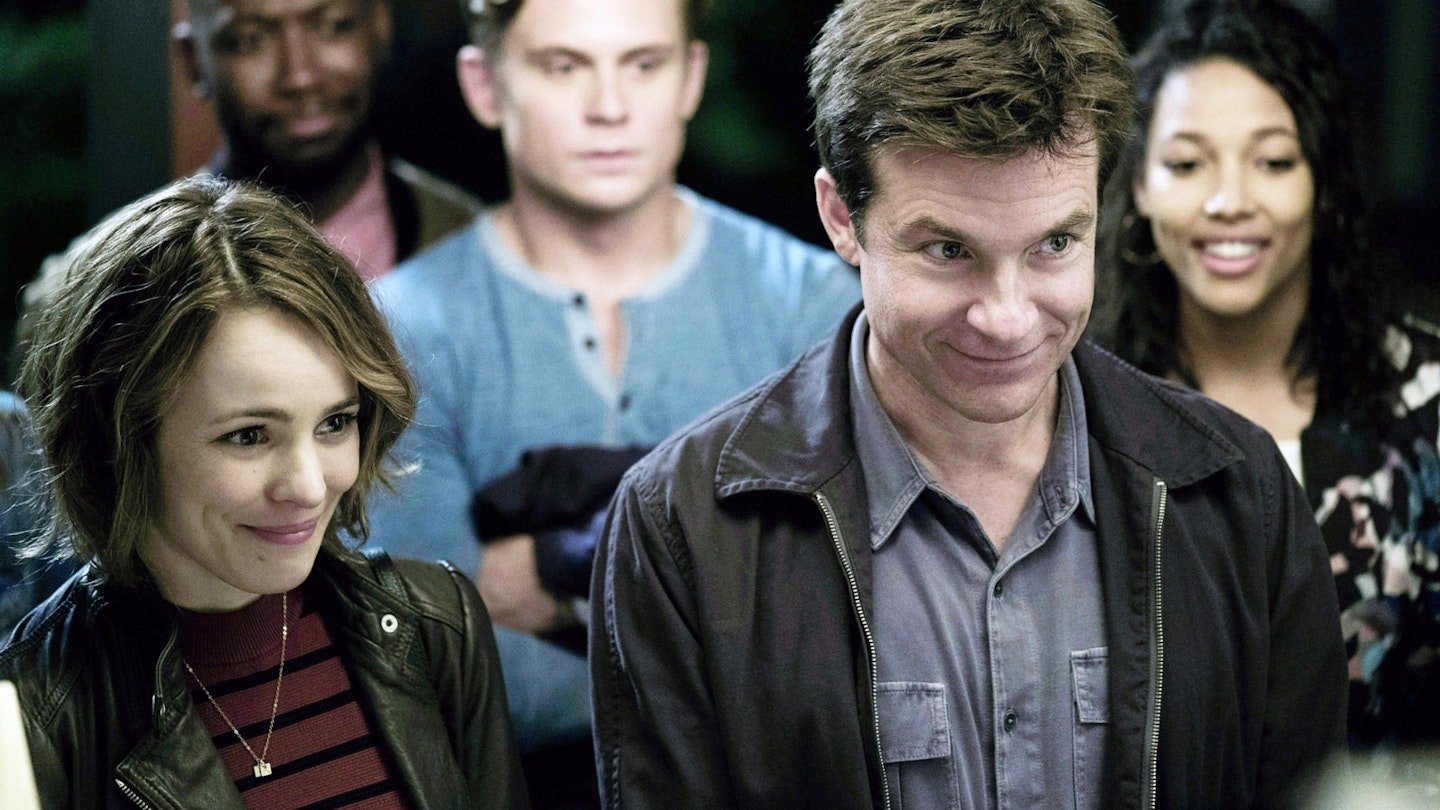 A deliciously meta action comedy from Dungeons & Dragons: Honour Among Thieves' John Francis Daley and Jonathan Goldstein, Game Night may not be a murder-mystery by traditional metrics. But, the whole thing is set in motion by a murder-mystery evening, and it constantly has you guessing whodunnit – and what 'it' even is – throughout, so we're counting it here. Jason Bateman and Rachel McAdams star as super competitive couple Annie and Max, whose skills are put to the test when Max's egotistical brother Brooks (Kyle Chandler) gets kidnapped for real when their game night goes awry. Beyond being one of the best comedies of the last decade (McAdams' "Oh no! He died!" may well be the greatest line read in film history), this one earns its place on this list by delivering a remarkable number of twists and turns, as it builds towards an eye-widening final reveal that actually sticks the landing. And unlike some others in the genre, this is one that only gets better on the rewatch. Now, give us a sequel!
Read the Empire review of Game Night.
14) The Nice Guys (2016)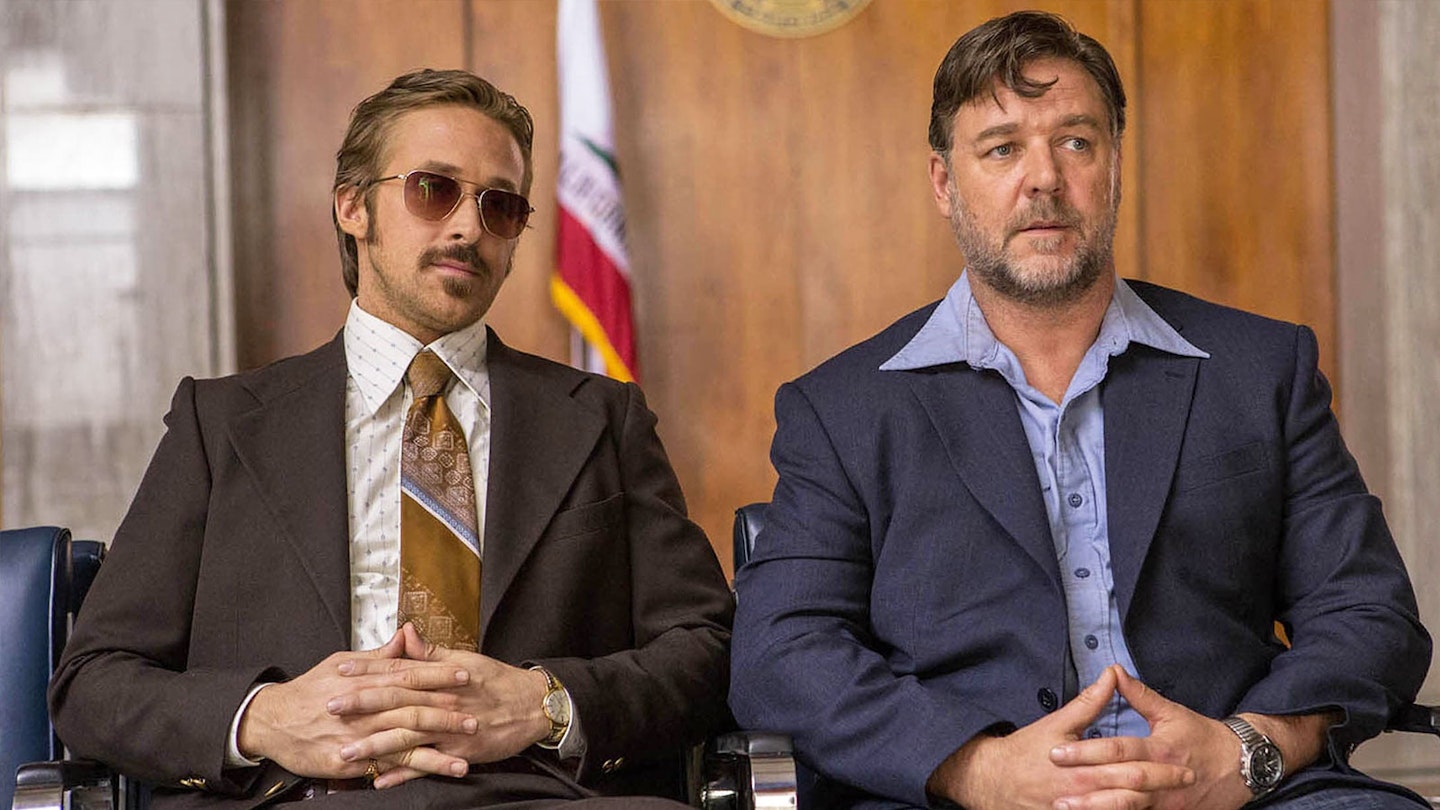 Russell Crowe and Ryan Gosling forge the ultimate bromance as mismatched private eyes brought together to investigate the death of a famous porn star and a missing girl's disappearance in Shane Black's The Nice Guys. Set in 70s LA, Black's action-comedy crime caper offers style and substance aplenty as Crowe's divorce-embittered Jackson Healy and Gosling's inept single father Holland March unearth a city-wide conspiracy, hilariously trying to one-up each other whilst convincingly doing the business when the moment for action arises. A loving homage to L.A. Confidential, complete with a Kim Basinger appearance, The Nice Guys hits all the murder-mystery genre beats with flair whilst resurrecting the buddy cop movie in the process. Offering banter, bone-breaking badassery, and a bona-fide sense of "Where is this all going?", there's a reason why seven years since its release, fans are still clamouring for a sequel. Title suggestion: 2 Nice Guys.
Read the Empire review of The Nice Guys.
13) Brick (2005)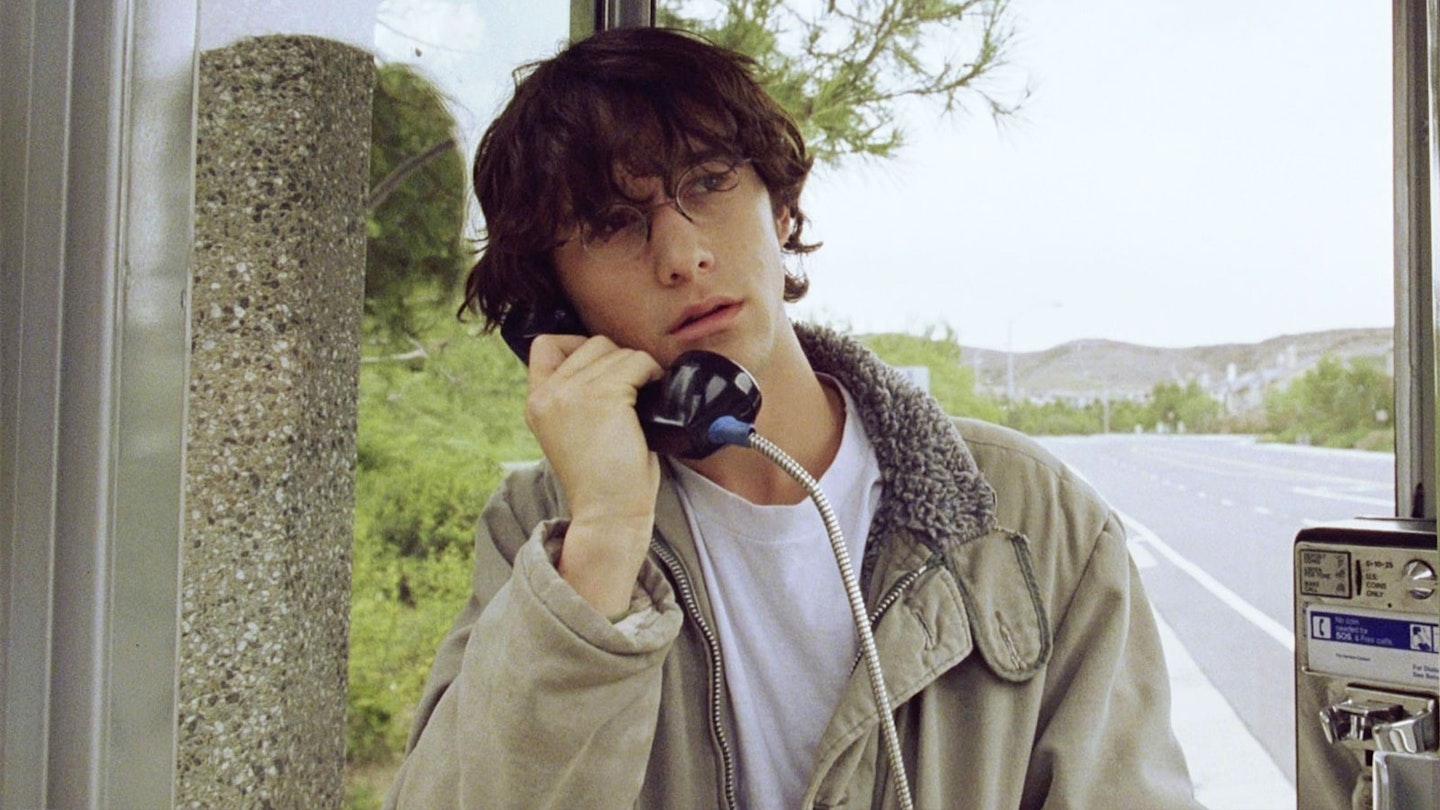 Long before Rian Johnson introduced the world to gentleman sleuther Benoit Blanc, the filmmaker brought us Joseph Gordon-Levitt's teenage loner-turned-private investigator Brendan Frye in high school neo-noir Brick. Invoking the spirits of Dashiell Hammett, Raymond Chandler and Humphrey Bogart with its distinct brand of noirspeak and Brendan's assumption of the gumshoe detective role, Johnson's film sees Brendan infiltrating his high school's underworld when his ex (Emilie de Ravin) winds up dead in a storm drain. Artfully shot, slickly scripted, and edited on a laptop, Brick not only functions as a head-scratching murder-mystery in its own right, but indelibly captures the spirit and conventions of noir for a whole new generation.
Read the Empire review of Brick.
12) Who Framed Roger Rabbit (1988)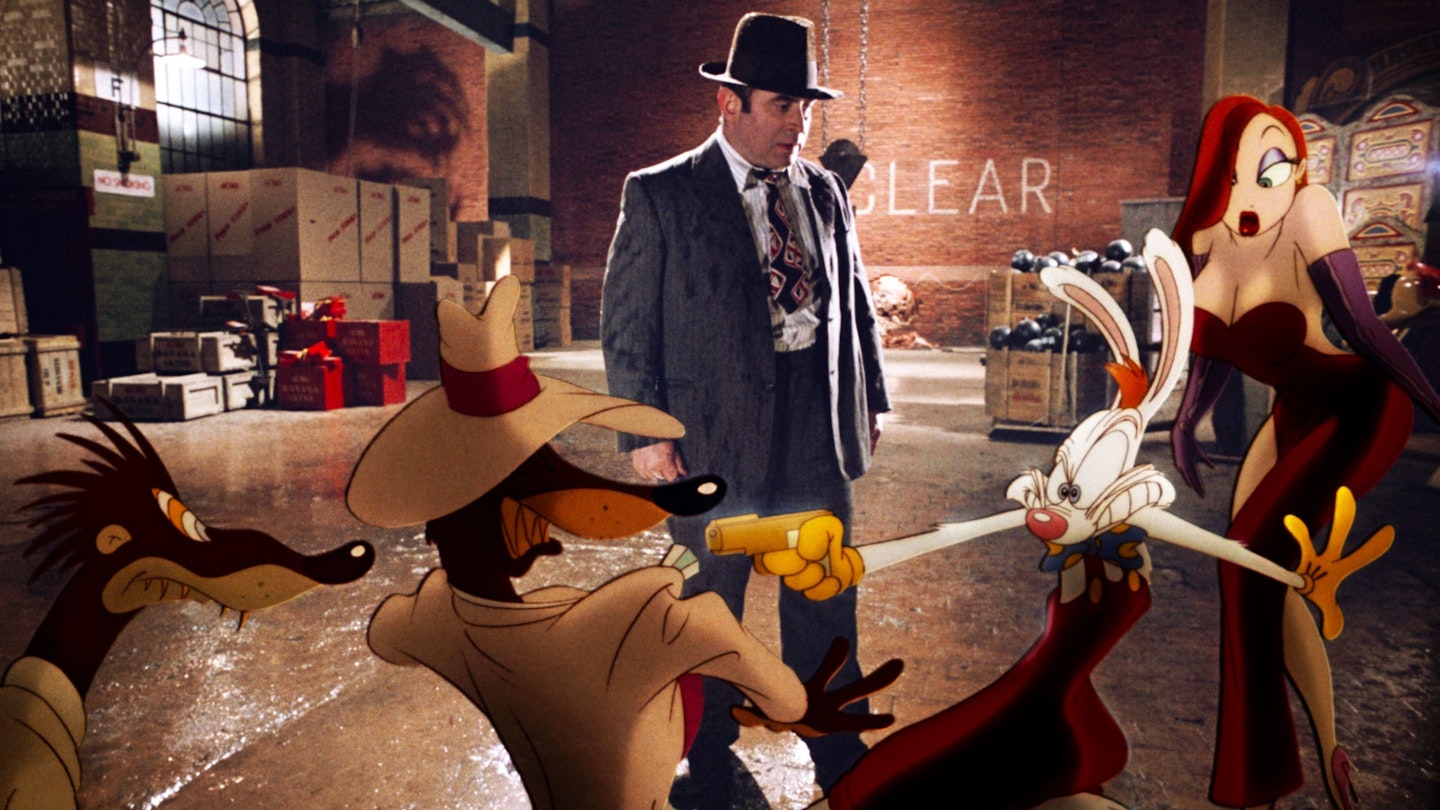 When's a film noir not a film noir? When it's a noir-toon of course – which is exactly what Robert Zemeckis' classic live-action cartoon hybrid Who Framed Roger Rabbit is. Bob Hoskins stars – and indeed shines – as Eddie Valiant, the toon-hating detective tasked with exonerating cotton-tailed cuckold Roger Rabbit (Charles Fleischer) when he's accused of murder. Hoskins laudably plays it straight as the alcoholic PI with a chip on his shoulder and a nose for a conspiracy, immersing himself in a world of make-believe so that the toons can go crazy – and crazy they do go! Somehow juggling noir archetypes – Jessica Rabbit is arguably still the most well–known femme fatale in film – with inspired pairings like Donald and Daffy Duck, Mickey Mouse and Bugs Bunny, Zemeckis fashions a genre piece that works because it respects both of the worlds it's moving between. The result is a real loony toon with big The Big Sleep energy.
Read the Empire review of Who Framed Roger Rabbit.
11) Hot Fuzz (2007)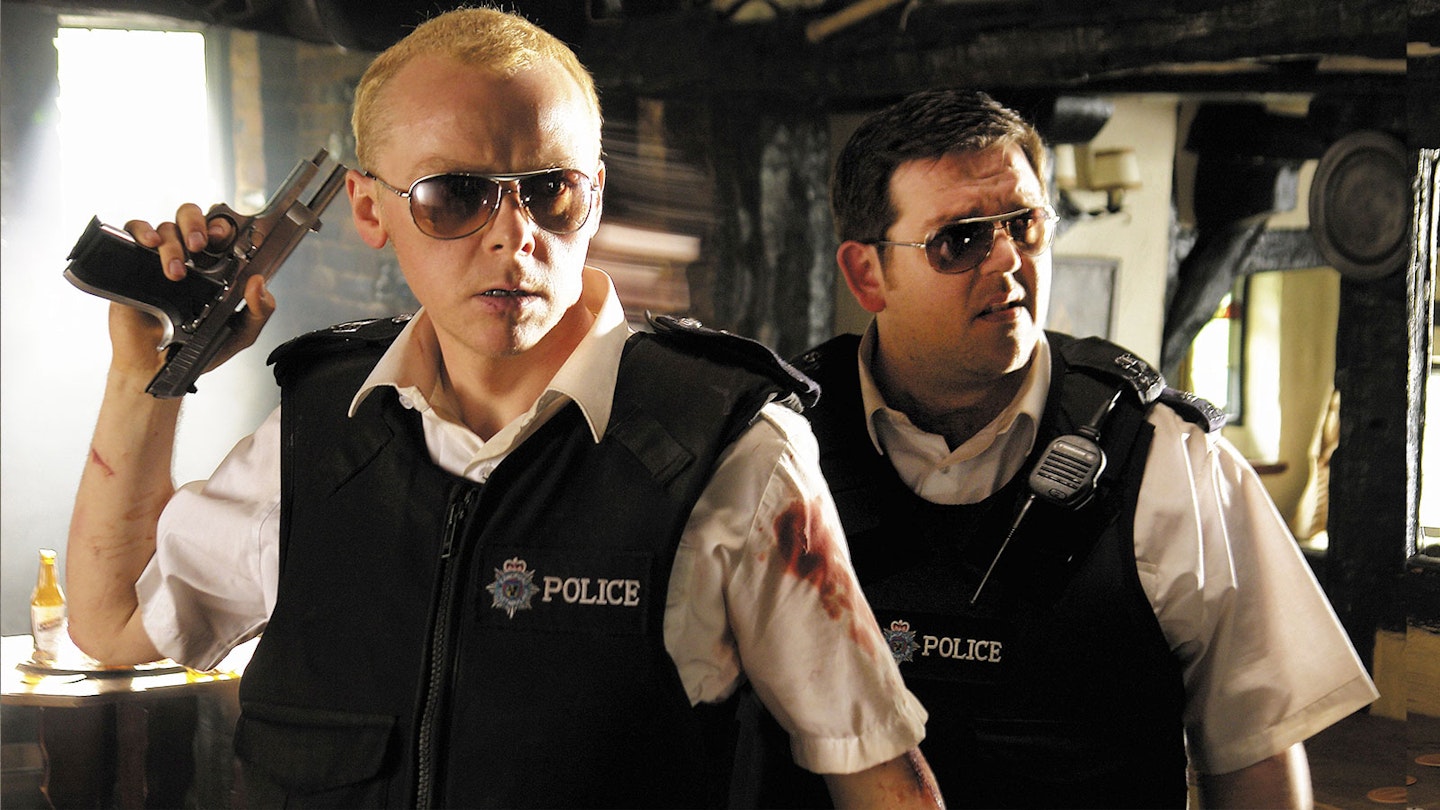 "Oh, murder, murder, murder. Change the fucking record!" So says Paddy Considine's DS Andy Wainwright in Edgar Wright's endlessly quotable buddy cop murder-mystery Hot Fuzz. But far from changing the record, Wright remixes the genre's greatest hits to great effect here as London copper Nicholas Angel (Simon Pegg) and featherbrained PC Danny Butterman (Nick Frost) set out to prove there's a reason the sleepy town of Sandford has such a high accident rate. Whilst primarily a work of action homage, with Wright tipping his hat to those including Michael Bay, Tony Scott and Katheryn Bigelow, the Shaun Of The Dead director has a lot of fun playing within the murder-mystery wheelhouse here too. Timothy Dalton's blindingly obviously crooked Simon Skinner plays like a British take on a Columbo villain, while the film's murderous machinations are smoothly sanded by a distinctly Agatha Christie kind of rural cosiness, something Wright plays with brilliantly. As Danny would say, it's off the fuckin' chain!
Read the Empire review of Hot Fuzz.
10) Zodiac (2007)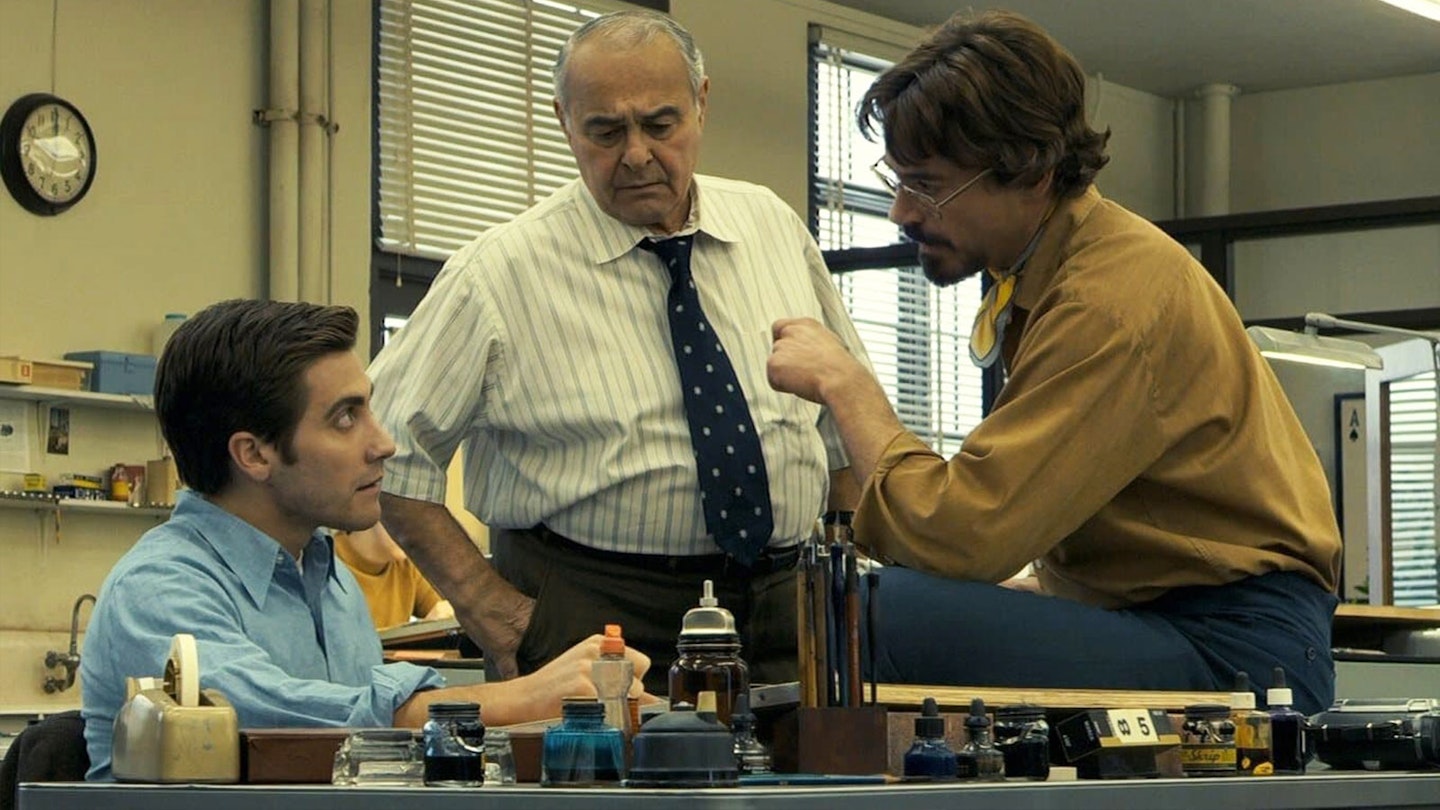 One of the most frustrating (and still to be solved) real-life crime sprees is the subject of this compelling and moody film from David Fincher. Based on former San Francisco Chronicle political cartoonist Robert Graysmith's book, it sends both the police and the press off on a hunt for the psychopath who is attacking couples around the city. With Jake Gyllenhaal as Graysmith and Robert Downey Jr. (who seriously chafed against Fincher's multi-take shooting methods) as crime reporter Paul Avery, it digs into one particular angle on the killer, who taunted the authorities with his cipher-filled missives. The open-ended conclusion means that this could be a frustrating one for those who like their murder-mysteries wrapped up by the time the credits roll, but Fincher's telling of this particular chunk of the case is so darkly diverting that you're happy to be drawn in.
Read the Empire review of Zodiac.
9) The Fallen Idol (1948)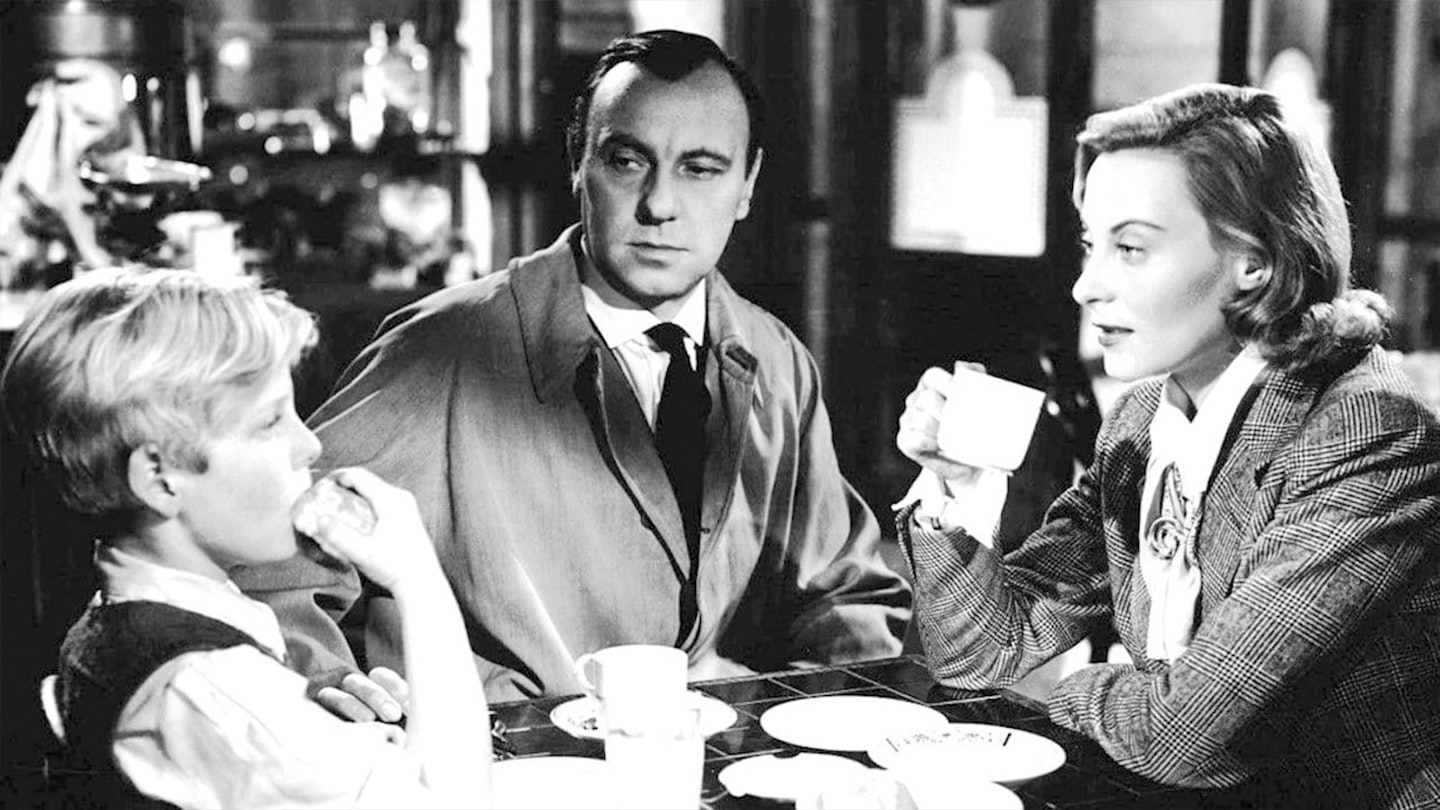 Is Carol Reed's 1948 classic a murder mystery? Well, not exactly. Spoiler: no murder actually occurs in the opulent London embassy where most of the story unfolds, with the death in fact an unfortunate accident. But for Phillipe (Bobby Henrey), the lonely nine-year-old son of a diplomat, it must be a homicide, and he's caught up in an emotional whirlwind, suspecting the butler whom he hero-worships (the "idol" of the title; there's no Indiana Jones-style relic in play). As the tale wends its way to its elegant conclusion, the real mystery is how Reed managed to get such a terrific performance out of Henrey, a child actor who's utterly convincing whether he's talking to Phillipe's pet snake McGregor or blinking back tears, as the experience divests him of his childhood innocence.
Read the Empire review of The Fallen Idol.
8) Scream (1996)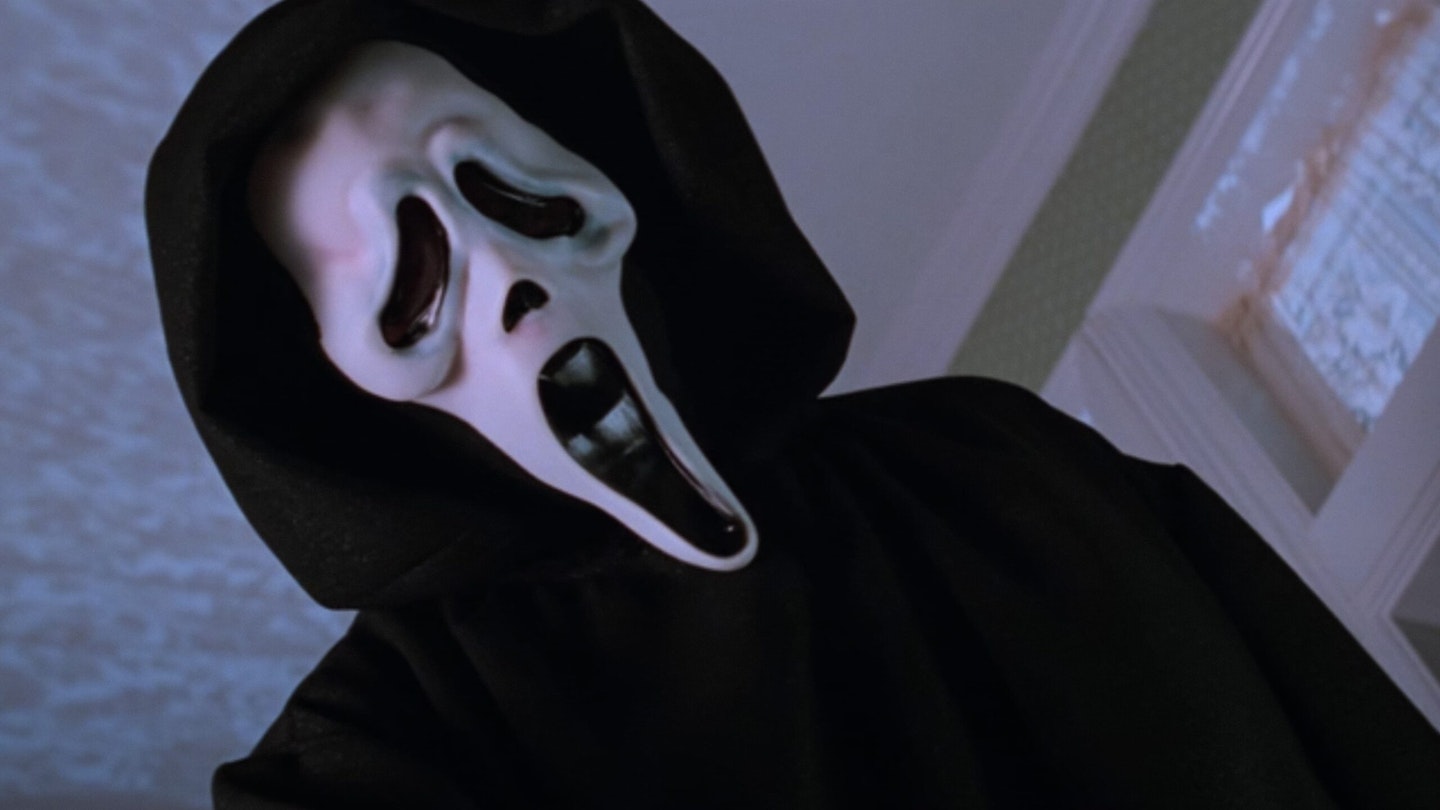 Yes, Wes Craven's 1996 meta-slasher Scream is a horror film first and foremost, but there's a reason it continues to gain new fans nearly three decades on from its release – and it isn't just because Matthew Lillard is super cool. It's also because it's a really bloody good murder-mystery movie. A faceless killer with a modulated voice targets a girl grieving her mother and her horror-obsessed pals in small town America, and literally anyone could've done it? Now that's a doozy of a set-up. And, as Craven makes an origami crane out of the genre rulebook he helped write, his film soars towards a genuinely shocking set of revelations that all hang exquisitely on the cusp of outright absurdity. The fact Scream's five sequels have carved out a legacy for their whodunnits as much as for their meta commentaries and inspired casting speaks to how seriously the franchise takes its murder-mystery credentials.
Read the Empire review of Scream.
7) Rebecca (1940)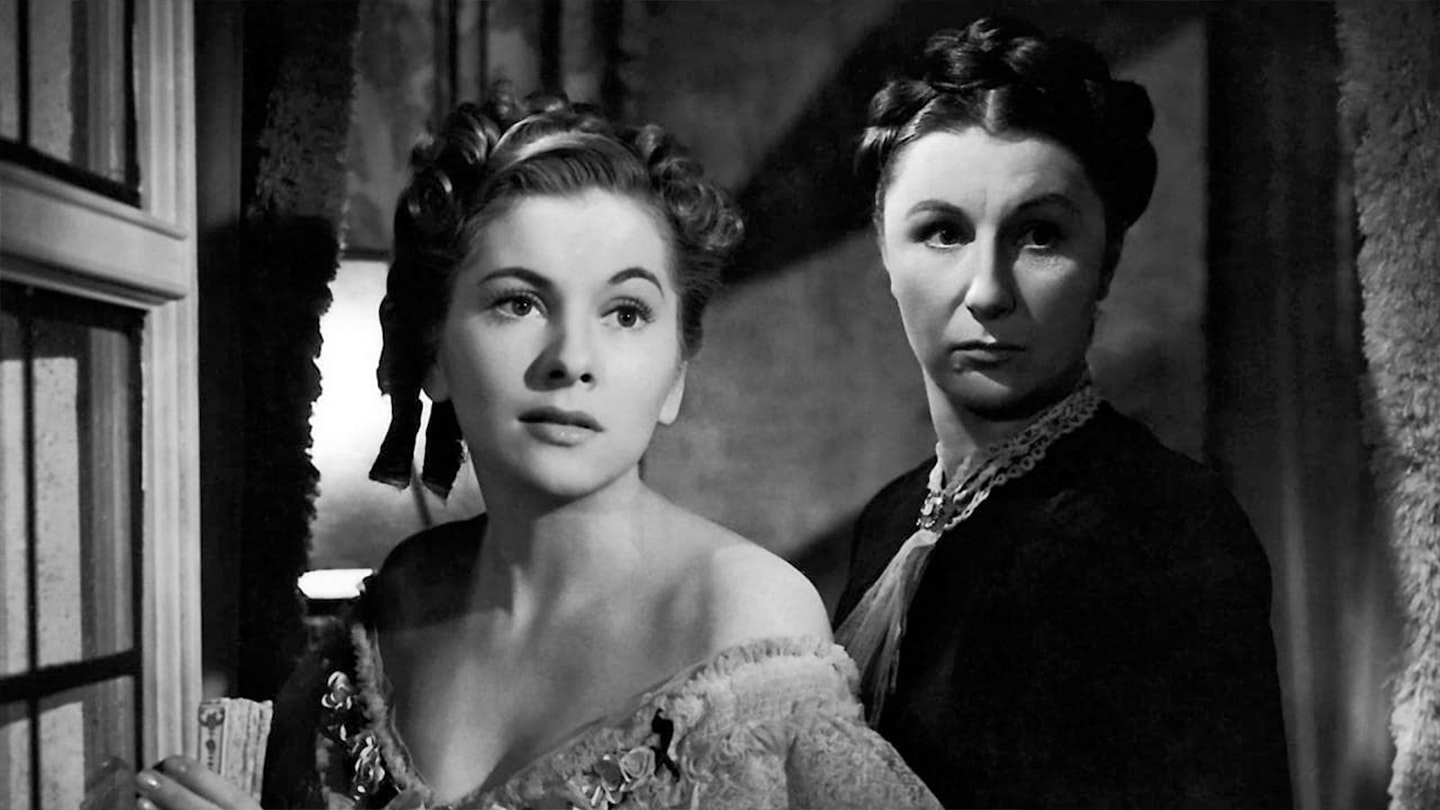 A masterful adaptation of Daphne Du Maurier's same-named Gothic melodrama, Alfred Hitchcock's Rebecca strips the murder-mystery to its most bare elements without losing any of the genre's weight or power. Joan Fontaine is in stunning form as the forenameless Mrs. De Winter, who finds herself at the mercy of new husband Maxim's (Laurence Olivier) dead wife when she takes up residence at his decadent mansion, Manderley. The core elements of a great murder-mystery – suspicion, suspense, and revelation – are all harnessed expertly by Hitchcock as Mrs. De Winter and Maxim's relationship strains under the omnipresent eye of both Rebecca and her ever-loyal housekeeper Mrs. Danvers (a chilling Judith Anderson). But it's not until the remarkable oner in Maxim's boathouse that the whole thing finally comes together, reminding you why this is the film Hitch won Best Picture for.
Read the Empire review of Rebecca.
6) Murder On The Orient Express (1974)
Long before Kenneth Branagh (and his luxuriant 'tache) came a-calling, Sidney Lumet, working with writer Paul Dehn, brought Agatha Christie's train-based mystery to life. Albert Finney here plays a suitably slick-haired Hercule Poirot, though more understated and less ego-driven than Branagh's. The tone is much more lighthearted than the 2017 version's doomier drama, but like Branagh's, it is also loaded with a top-notch supporting cast ("the greatest cast of suspicious characters ever involved in murder," boasts the trailer) including Lauren Bacall, Ingrid Bergman, Jacqueline Bisset, Sean Connery, John Gielgud, Anthony Perkins, Vanessa Redgrave and Michael York. If Branagh brought more of a contemporary feel to his film, Lumet's offered a Poirot that wasn't seemingly clairvoyant, letting us enjoy the characters as the mystery slowly unravels.
Read the Empire review of Murder On The Orient Express.
5) Knives Out (2019)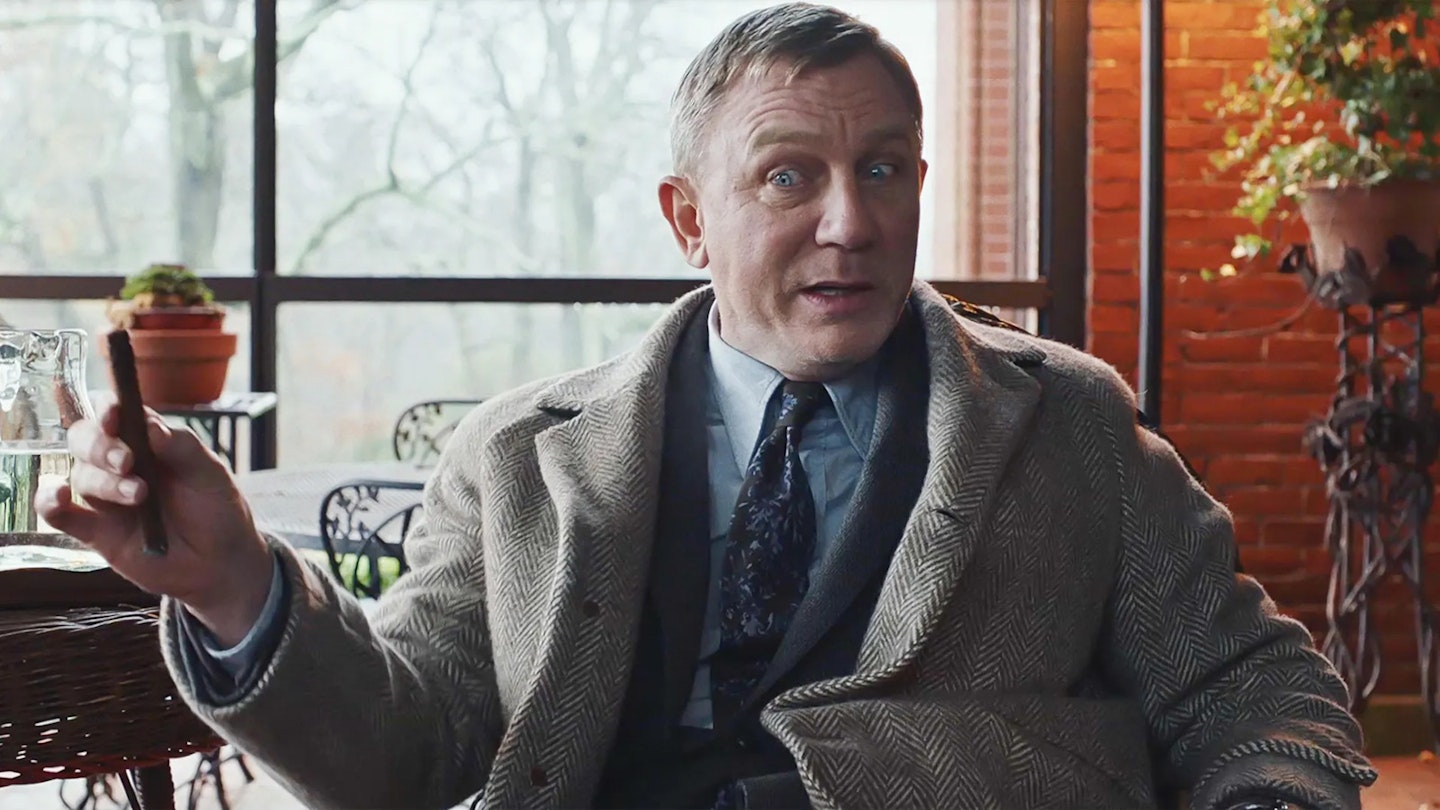 Rian Johnson could've been forgiven for lowering the stakes a little with his follow-up to the incendiary, internet-breaking and discourse dominating Star Wars: Episode VIII – The Last Jedi. But no, far from toning things down, the filmmaker upped the ante and then some with all-star original murder mystery Knives Out, the film that introduced the world to the next great fictional detective, Benoit Blanc. And boy are we glad he did! Taking the Agatha Christie formula – big old house, sizeable ensemble of recognisable societal archetypes, and everybody gathered round for the big monologue and gasp-inducing reveal finale – and modernising it in every way for the generation we live in, Johnson changed the game for murder-mysteries, much as he did for Star Wars. Daniel Craig is absolutely exceptional as the Foghorn Leghorn-accented, Southern-drawling sleuther Benoit Blanc, Chris Evans plays delightfully against type as Ransom Drysdale, Ana de Armas' star is born as the wonderfully layered Marta, and the whole beautifully-shot, wonderfully-scored endeavour plays like gangbusters as we learn what really happened to Christopher Plummer's mystery novelist Harlan Thrombey. With Knives Out, Johnson gives us the doughnut and the hole all in one.
Read Empire's review of Knives Out.
4) The Conversation (1974)
In the midst of making his Godfather movies, Francis Ford Coppola came out with this tense, paranoid thriller about a lone wolf eavesdropping expert called Harry Caul, played inimitably by Gene Hackman, whose work in bugging people leads him to get involved with the mysterious murder of an executive in a traffic collision. Weaving in themes of privacy, surveillance, personal responsibility and more, The Conversation feels as prescient and urgent now as it did then, as Harry figures out where to draw the line between doing his job and doing what's right. Screen legends Harrison Ford and John Cazale star alongside Hackman – and the final scene, depicting Harry playing his saxophone amongst the wreckage of his home that he tore apart looking for the bug listening to him, the camera swinging around like it's CCTV footage, is pure genius.
Read Empire's review of The Conversation.
3) The Last Of Sheila (1973)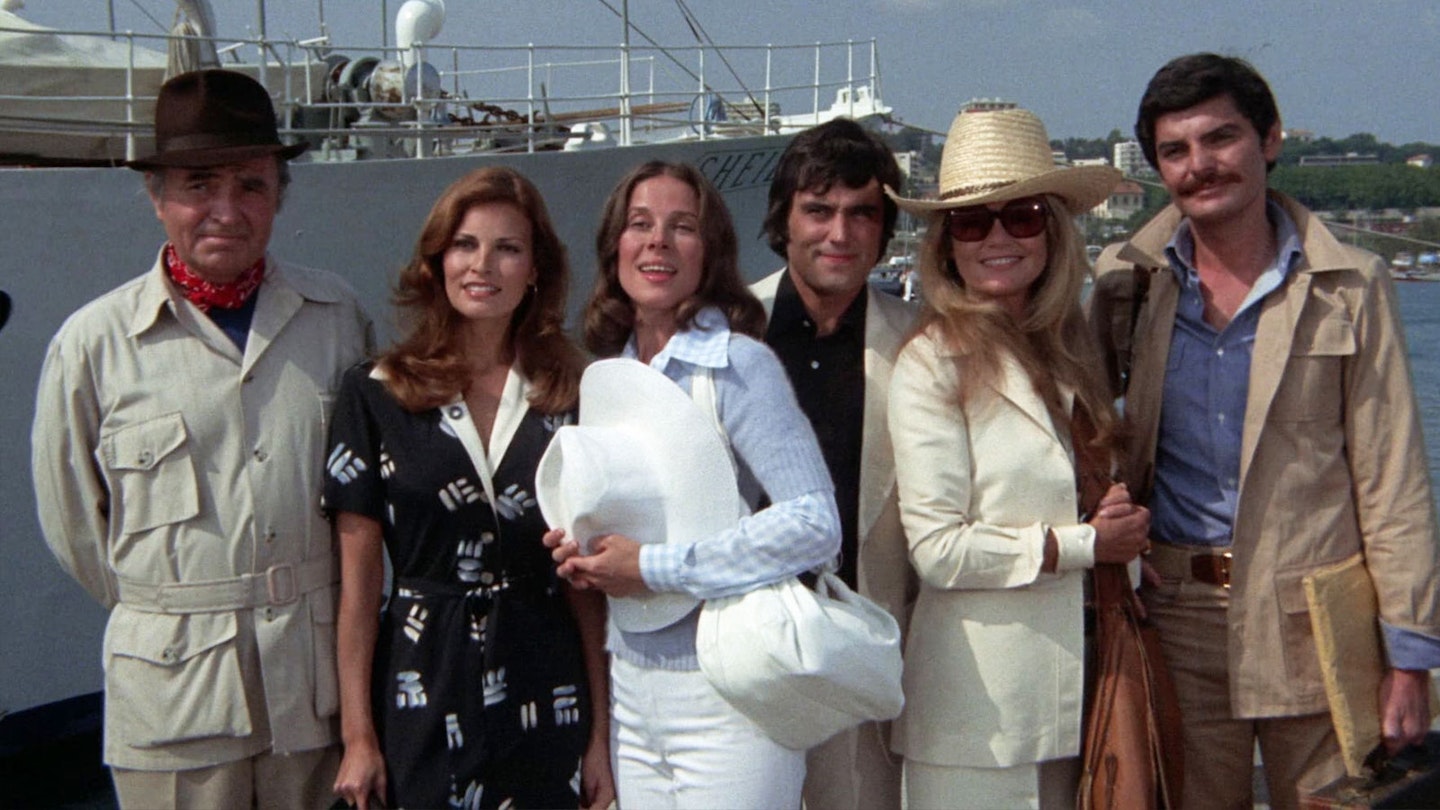 This sea-set suspenser co-penned by Stephen Sondheim and Anthony Perkins recently enjoyed a new lease of life after Rian Johnson cited it as a key influence for Glass Onion. You don't need a magnifying glass to spot the similarities: like the Benoit Blanc-fronted sequel, the film is set amidst a glamorous reunion, with a group of moneyed suspects gathering on their movie producer friend's yacht one year after the death of their friend Sheila, a gossip columnist, via a hit-and-run. Sondheim and Perkins were inspired to write the screenplay after concocting scavenger hunt mystery games for their New York friends that took them across the whole city. Their appetite for crafting head-scratching scenarios fuels this gleeful series of twists and turns, which culminates in a satisfying and genuinely surprising final act.
Read the Empire review of The Last Of Sheila.
2) Se7en (1995)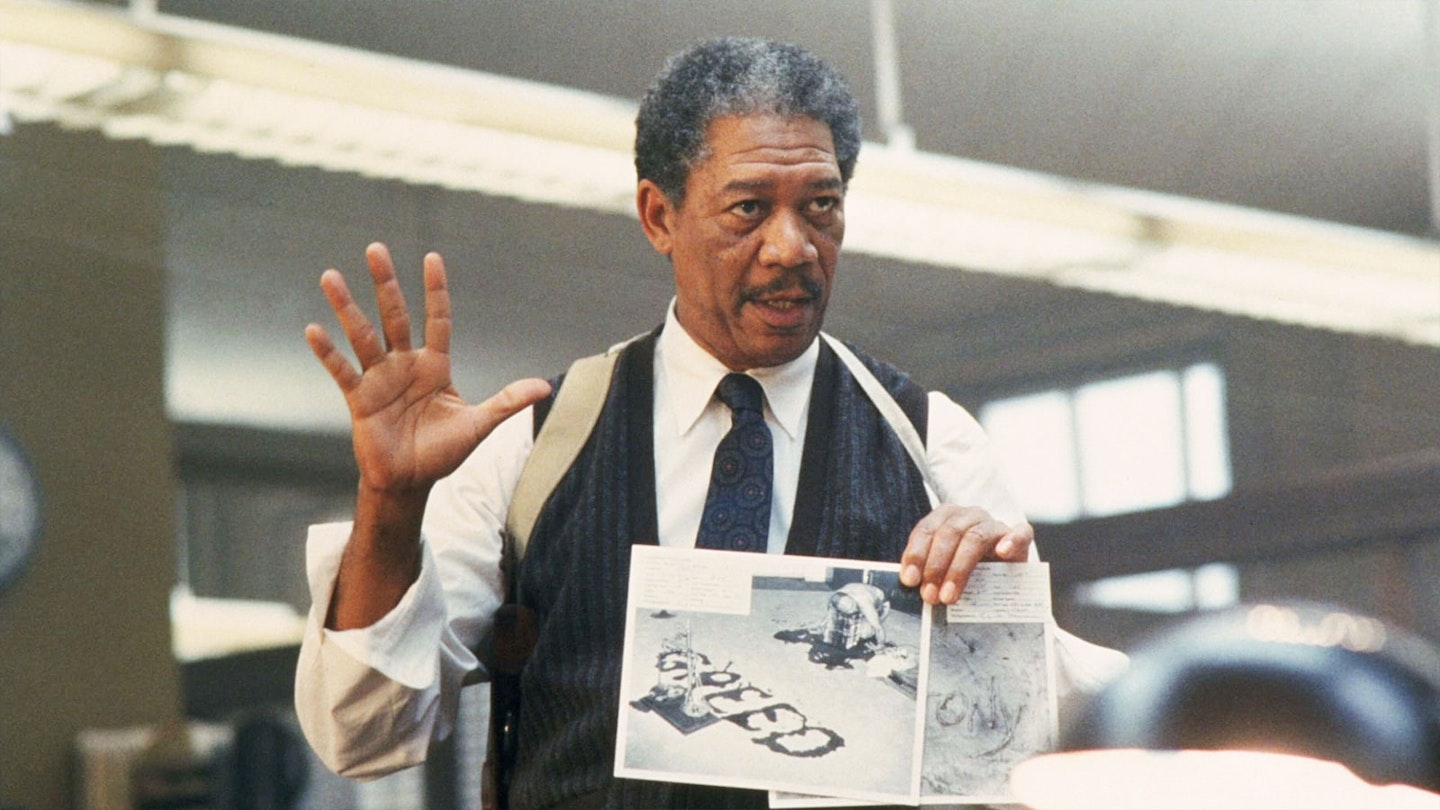 Shrugging off the controversy and disappointment of Alien 3, David Fincher rebounded in fine style with this pitch-black story of deadly sins-inspired torture and slayings. Brad Pitt's eager Detective Mills is paired with Morgan Freeman's grizzled, weary but wisdom-filled Detective Somerset as the victims begin to pile up. The mystery itself in Andrew Kevin Walker's impressive script is almost less important than the atmospheric feel of the case. But it doesn't skimp when it comes to the big final reveal of John Doe's identity. And smartly, the filmmakers left Kevin Spacey's name and image off the marketing and opening credits so as to make it more of a surprise, and defeat the old trope of the most famous name clearly being the killer. It all, of course, comes to a head in that shocking final scene.
Read the Empire review of Se7en.
1) Rear Window (1954)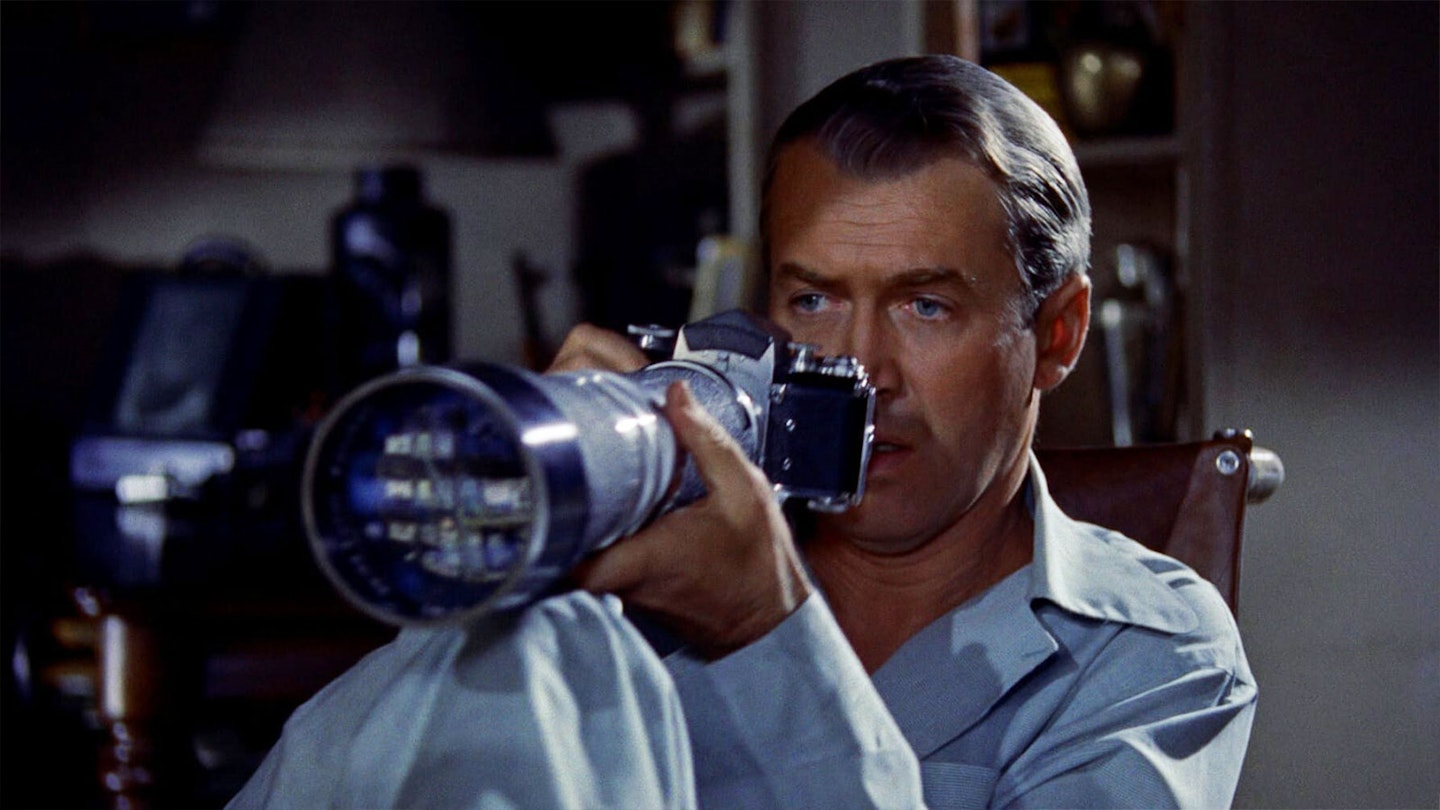 A single location, a handful of perfectly drawn characters, and an acute awareness of our innate voyeuristic compulsion to look where we shouldn't drive Alfred Hitchcock's masterpiece, Rear Window. And when you break down the bones of what a murder-mystery is, what is it if not characters being consumed by the need for revelation,and searching for truth even within the maw of grave danger? Here, we find the genre's driving force exemplified and defined perfectly.
The sun beats down on a Greenwich Village apartment complex as beads of sweat form on the brow of James Stewart's L.B. Jefferies, a wheelchair-bound photographer whose keen eye for action has turned him into the block's peeping Tom. But while his keeping up with Miss Lonely-Hearts and Miss Torso may just be a bit of harmless fun, the late-night sighting of salesman Lars Thorwald (Raymond Burr) leaving his house with a heavy case and returning with one seemingly far lighter, his wife nowhere to be seen, is enough to arouse Jefferies' suspicions and make him want to take a closer look. As he draws his doting girlfriend Lisa (Grace Kelly) and visiting nurse Stella (Thelma Ritter) into the yarn he's begun to spin about Thorwald, the lines between seeing and believing become increasingly muddied and blurred.
From his own two eyes, to a pair of binoculars, to a telephoto lens, to the sending of Lisa into the proverbial lion's den, Hitchcock viscerally shows us how Jefferies' need for answers outstrips his awareness of danger at every turn – he knows he shouldn't look, but he just can't help himself. And so he, and in turn we as willing accomplices watching on, search desperately for a murder, as we lose ourselves in the master of suspense's greatest mystery. Rear Window is a rollicking ride from start to finish, a film that builds up an incredible amount of momentum from within the confines of a single space as Hitchcock deploys every weapon in his directorial arsenal. It's not just the greatest murder-mystery of all time, it's also one of the greatest films of all time.
Read the Empire review of Rear Window.