Music

For the tenth anniversary of the city's premier music festival, we're looking at some of the best sets in Boston Calling history.
Ten years ago this weekend, the first edition of Boston Calling took over City Hall Plaza for three days of music from some of the nation's coolest artists.
Leading up to the festival, there was a mixed sense of uncertainty and anticipation. Could Boston handle the logistics of a music festival that aspired to rival the likes of Governors Ball, Bonnaroo, and Coachella? Would the Brutalist architecture and hard pavement of City Hall Plaza serve as a fitting venue for a weekend of performances? And given that the festival was being held only six weeks after the Boston Marathon bombings and the forecast called for pelting rain, howling wind, and frigid temperatures, would people even show up?
Thankfully, that first Boston Calling — and every edition since then — exceeded expectations, putting Boston on the map as a music festival destination. The festival, still run by co-founders Brian Appel and Mike Snow, has tweaked the formula over the years, shifting from two festivals per year to one, and relocating from City Hall to the Harvard Athletic Complex, where Boston Calling 2023 will be held from May 26-28. But the commitment to putting on a top-notch festival has remained a constant, and this year's edition — headlined by Foo Fighters, The Lumineers, and Paramore — will likely continue that trend.
I've been to all but one edition of Boston Calling, so in honor of the milestone anniversary, I decided to look back and select the ten best performances in Boston Calling history. This list spans the entire ten-year run of the festival and features legendary headliners, up-and-coming acts who later became stars, and local favorites who won over the hometown crowd.
Trimming a list like this down to just ten sets is a near-impossible task, so I enlisted the help of a number of people who have been closely associated with the festival over the years. Below, you'll hear from festival organizers, media members, and even former Massachusetts Governor Charlie Baker about the Boston Calling performances that blew them away.
Without further ado, here are the ten best performances in Boston Calling history (listed in chronological order).
Marina and the Diamonds (2013)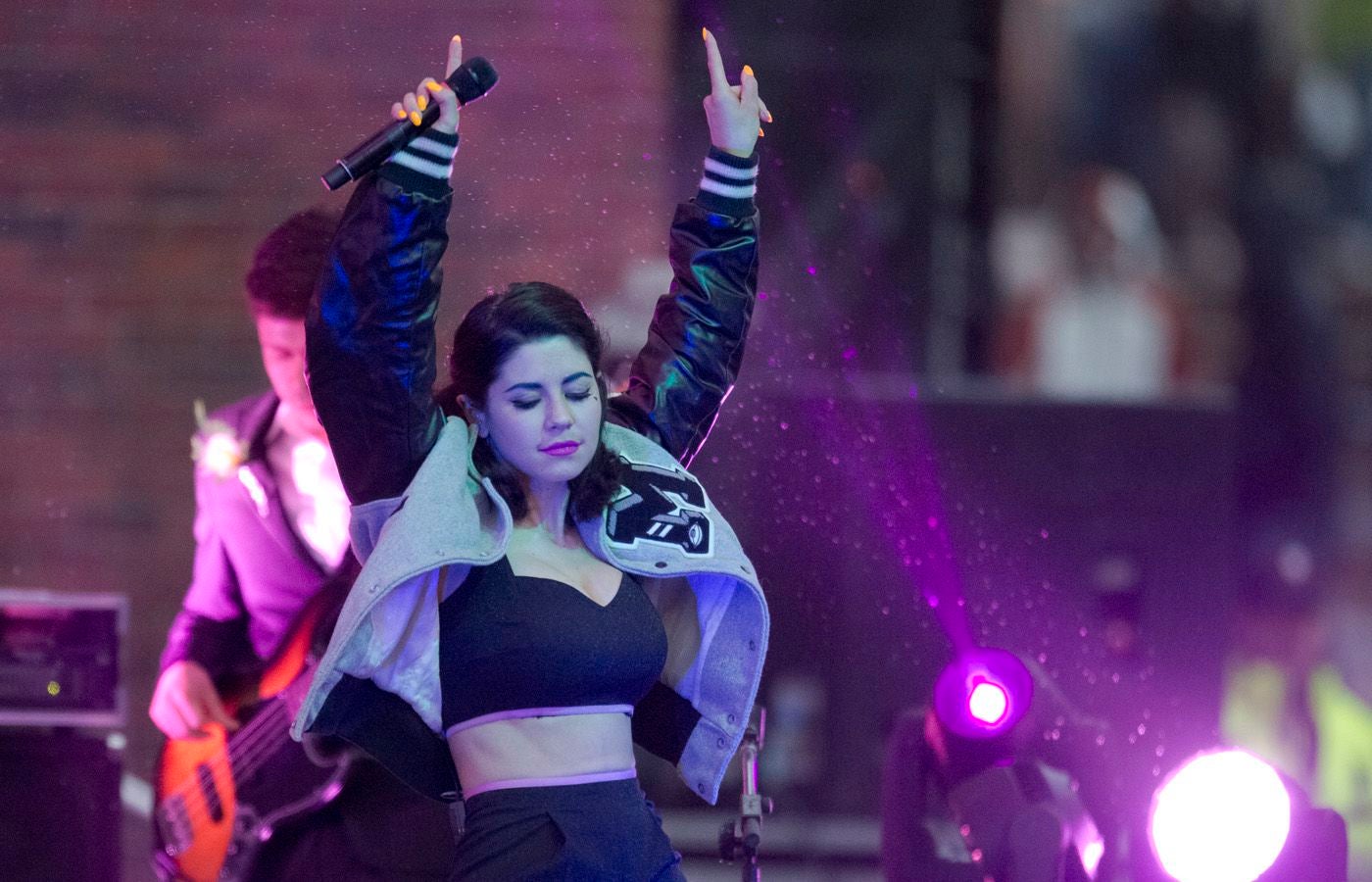 One of the biggest appeals of the very first Boston Calling was the feeling that you were seeing some of the industry's future stars in a low-frills environment in your own backyard. Case in point was the midday set from Marina and the Diamonds, which raised the energy on a rainy Saturday. Casually emerging from a tent onto the smaller side stage while wearing a wedding dress, Marina Diamandis immediately launched into "Homewrecker," with the crowd singing along to every word. The Welsh singer clearly loved the crowd, and returned to the festival in 2015 and 2019.
Jessica Acosta, a Boston Calling superfan who has attended every edition of the festival, remembers being blown away by the performance.
"She put on a show that made me go into my Spotify and add her to my work commute playlist," Acosta said. "Still on it till this day."
Kendrick Lamar (2013)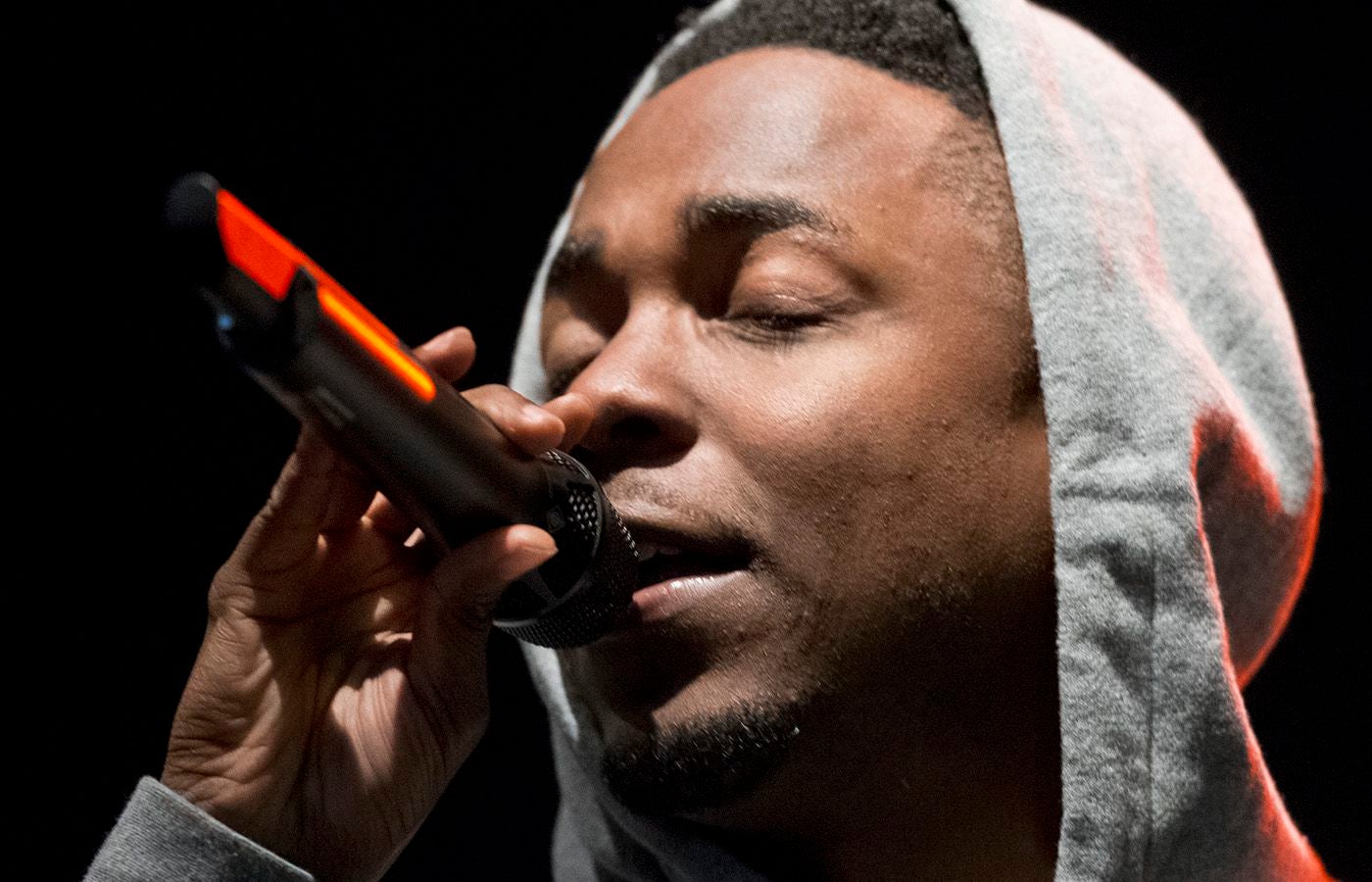 Imagine a world in which Kendrick Lamar, still riding the wave of his major label debut album, "Good Kid, M.A.A.D City," didn't top the bill of a music festival. That was the case at the fall 2013 edition of Boston Calling, but Lamar — listed just below Vampire Weekend and Passion Pit — easily gave the performance of the weekend. Taking the Red Stage accompanied by a live band, Lamar had the crowd's fists in the air for "B****, Don't Kill My Vibe," "Backseat Freestyle," and "Swimming Pools (Drank)." The set ended up getting cut a little short (presumably due to time constraints), which left the packed crowd wanting more — exactly what every entertainer aspires to do.
Candace McDuffie, a Senior Writer and Music Critic at The Root who has attended almost all of the festivals, said that Boston Calling caught Lamar at the perfect point in his career, before "To Pimp A Butterfly" sent him into the stratosphere and "DAMN" won him a Pulitzer.
"Kendrick will always be ahead of his time," McDuffie said. "And Boston Calling knew to strike while the iron was hot."
Twenty-One Pilots (2014)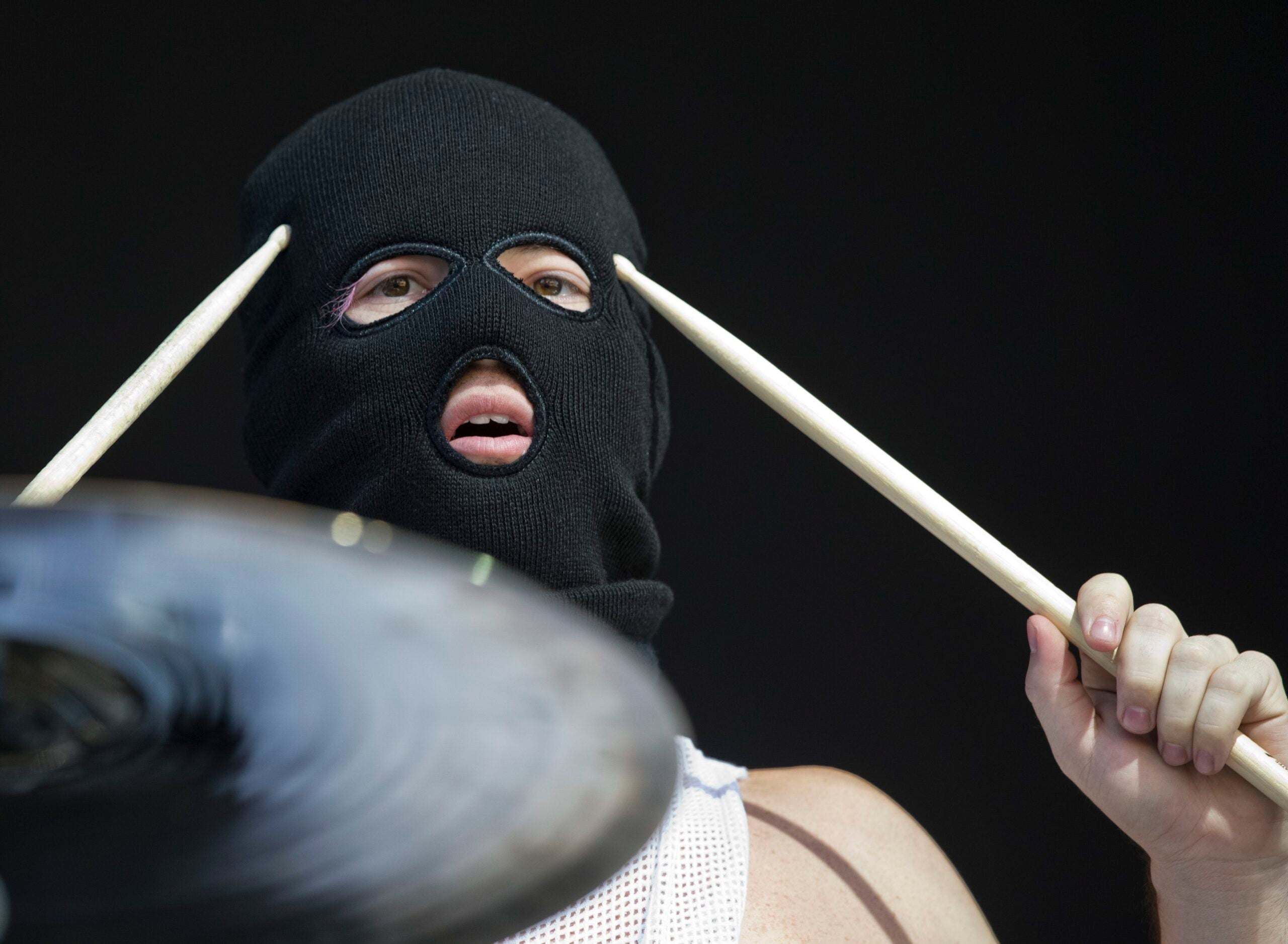 Asking Brian Appel, the co-founder of Boston Calling, to choose a single set that stands out among the hundreds he has orchestrated is probably unfair. But Appel did note one of his shrewdest lineup picks, booking a group for the fall 2014 festival that became one of the festival's headliners five years later: Twenty One Pilots.
More than a year before Twenty One Pilots dominated airwaves with the chart-topping hit "Stressed Out," Appel put the group on in a Sunday afternoon time slot in 2014. Despite being 11th-billed at the show, Appel quickly made note of how many fans had clearly shown up in Boston specifically for the Ohio duo.
"Thousands of fans came into the festival wearing ski masks," Appel said. "That band was electrifying and the people that caught on early to their energy were really lucky."
The Pixies (2015)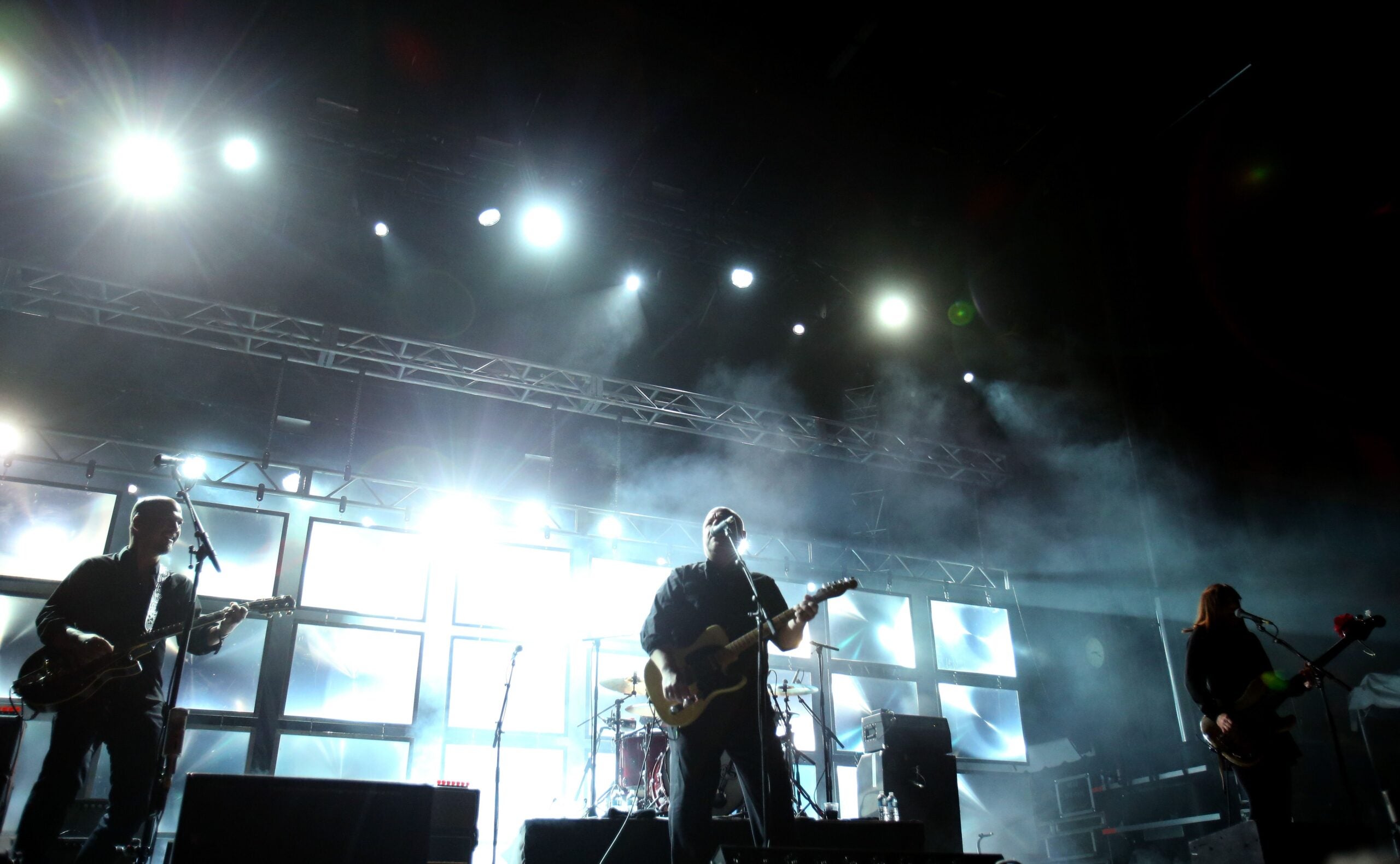 Like Appel, asking Boston Calling co-founder Mike Snow to highlight just one artist and one set in Boston Calling history is a big ask. Instead, Snow found a way to squeeze two names in, recalling the time he watched actor Jack Black (who had just performed as part of Tenacious D) rock out in the pit while watching Boston rock legends The Pixies.
"I'm back in production, talking about wrap-up, talking about load-out, and I look out the trailer window, and there I see Jack Black in the pit going H.A.M. to the Pixies," Snow said in a conversation with Boston radio DJ and Boston.com contributor Adam 12. "Like, head-banging, yelling the words.
"It was so real," Snow continued. "He didn't care who was watching him, he was just so enamored sitting there watching The Pixies."
Lizzo (2016)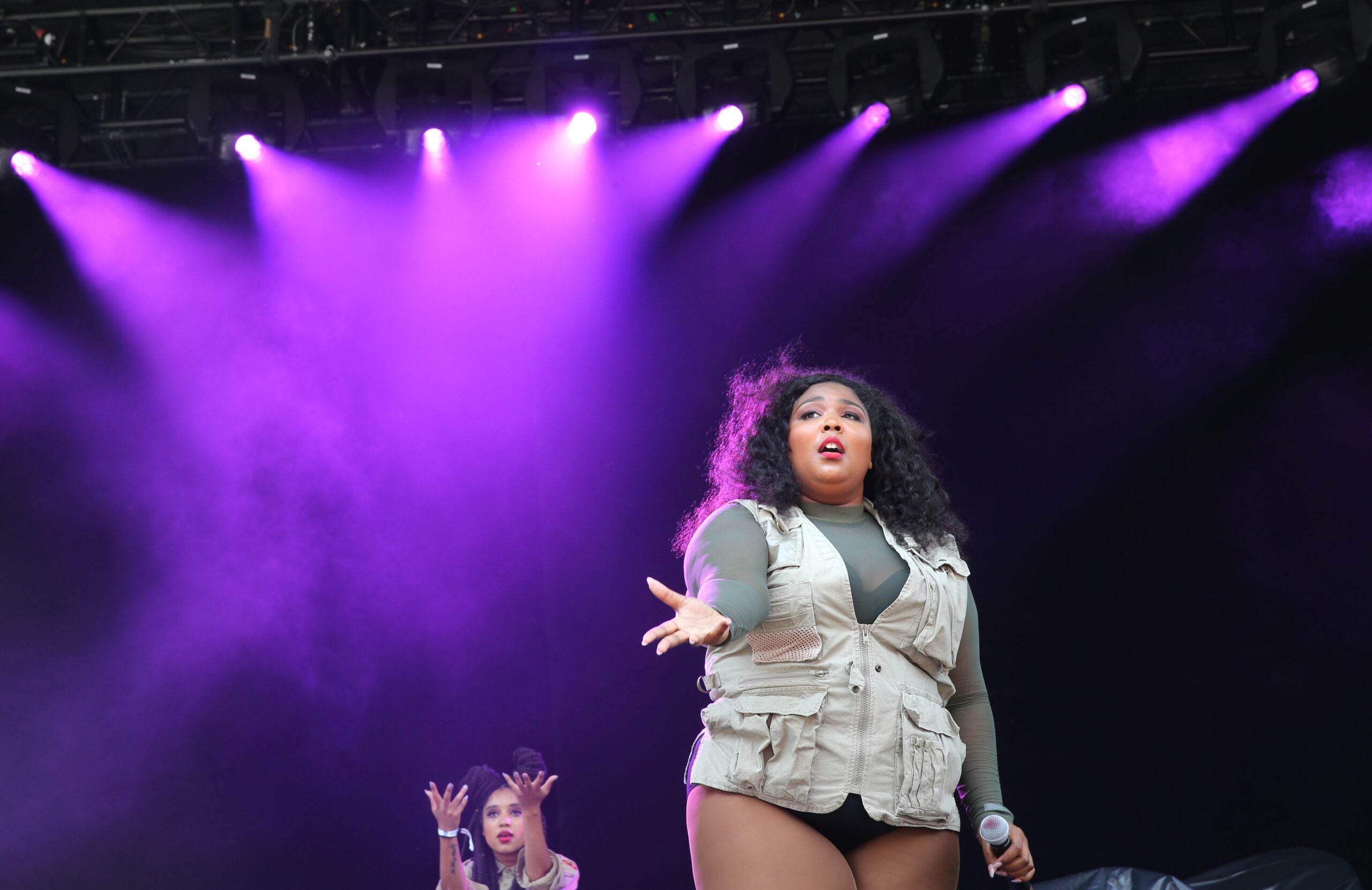 At this point, hearing people say they were there when Lizzo performed at Boston Calling in 2016 feels a bit like hearing someone claim to have been in the room when a pre-fame Nirvana played a legendary 1991 show in Boston at Axis. Some are certainly telling the truth, but City Hall was pretty empty when Lizzo took the stage at 1:30 p.m. on a sweltering Saturday, her set sandwiched between stand-up comedy from local funnymen Lamont Price and Ken Reid. Those who were lucky enough to see the "Truth Hurts" MC crowded the stage to watch the same unabashed, energetic performer the world eventually saw when Lizzo's career blew up in 2019.
Only 12 days before Boston Calling, the Minneapolis MC released the music video for "Good As Hell," which finally fulfilled its promise as a chart-climbing song of the summer in 2019. Between tributes to fellow Minnesotan Prince on "En Love" and the rapid-fire cadence of "Batches and Cookies," Lizzo proved she was ready for the spotlight three years before it finally found her.
Charles Bradley (2016)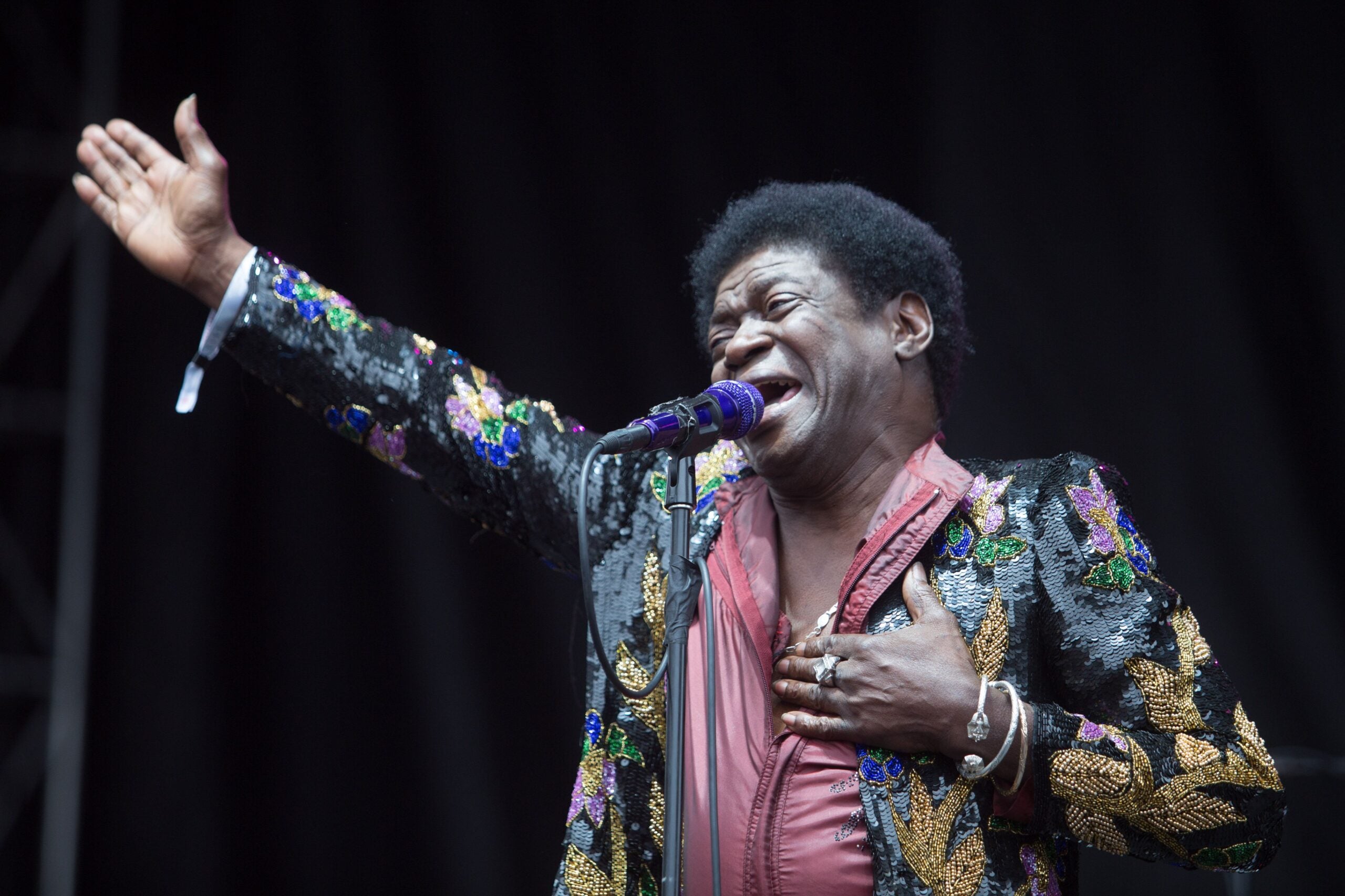 The day after Lizzo performed, another artist who had to wait patiently for fame put on a show-stopping set. Charles Bradley, who rose to prominence in his 50s after decades as a part-time musician and occasional James Brown impersonator, poured his heart and soul into a mid-afternoon Sunday set. Bradley's performance, which drew crowds in like a tractor beam, loomed even larger when the singer tragically passed away a little over a year later in September 2017.
Adam 12, who published his own list of top Boston Calling festival moments earlier this week, said that Bradley "quite literally stole the show."
"At the beginning of his set, there were but a handful of people in front of his stage," he wrote. "By the end, the entire festival field had congregated. A magical moment from a magic man. I love his music and miss him dearly."
Brandi Carlile (2017)
Brandi Carlile completely won the crowd over at Boston Calling 2017, the first edition of the festival held at the Harvard Athletic Complex. You don't have to take my word for it, though: WGBH's Front Row Boston was given permission to film the entire show with a full set of cameras, meaning you don't have to rely on shaky footage to see the folksy singer-songwriter "Raise Hell" from the Green Stage as the sun starts to slowly dip toward the horizon. Carlile ended up sticking around long enough to join headliners Mumford & Sons for a rendition of "With A Little Help From My Friends."
The Killers (2018)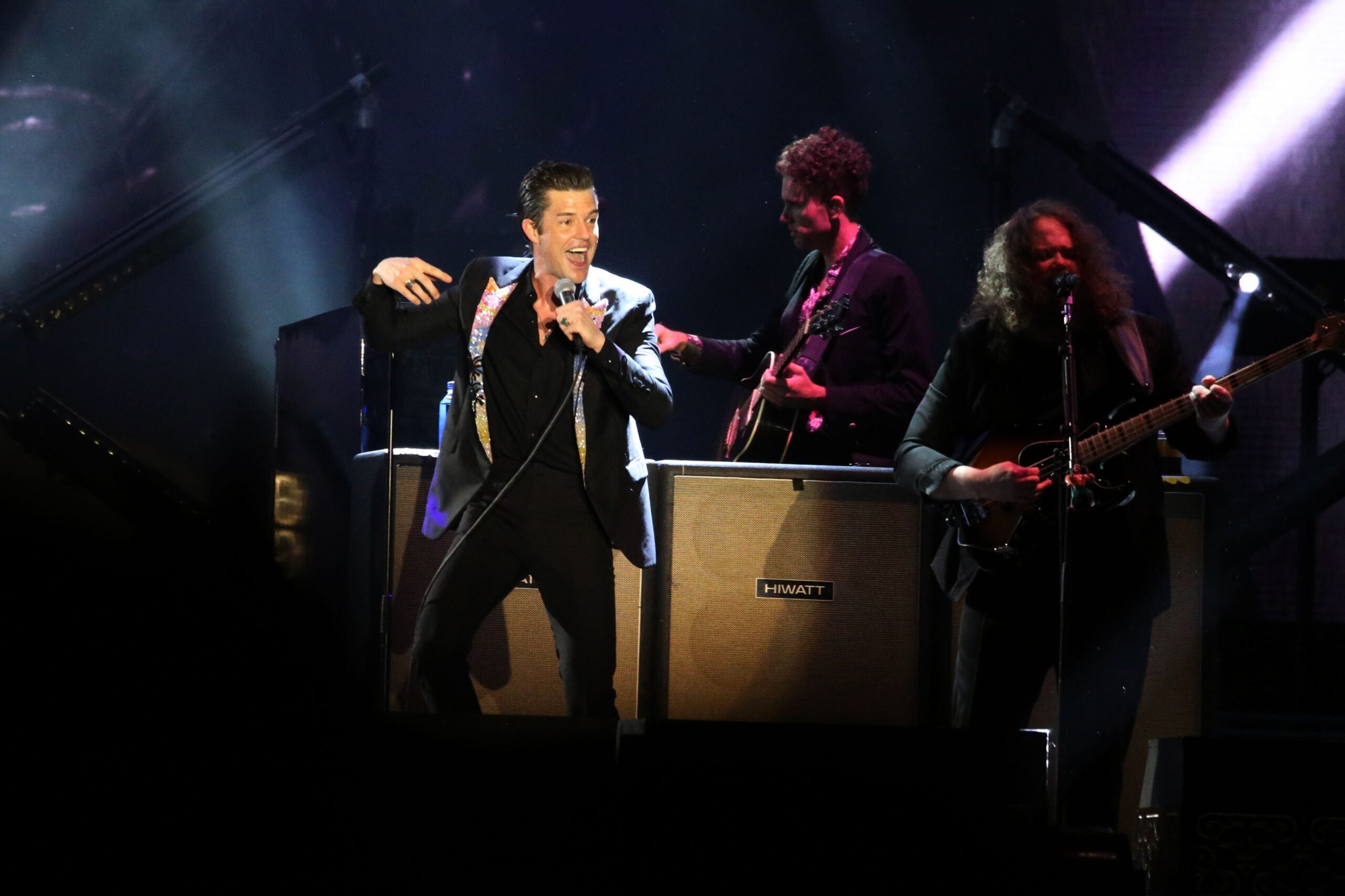 When The Killers took the stage to close out day one of Boston Calling 2018, the Las Vegas rockers didn't mess around, leading off with their most popular and enduring hit, "Mr. Brightside." Ninety minutes later, the group had blitzed through 17 songs, closing out the night with "When You Were Young" and making a local teen's dreams come true by bringing him onstage to play drums on "For Reasons Unknown" in between.
"I heard Brandon Flowers' voice before I was able to see him—and the rest of The Killers—onstage," McDuffie said. "Not only did the group open their set with 'Mr. Brightside,' Flowers sported this indelible shiny gold suit that reminded onlookers that he will always be a Vegas boy at heart. 
Tame Impala (2019)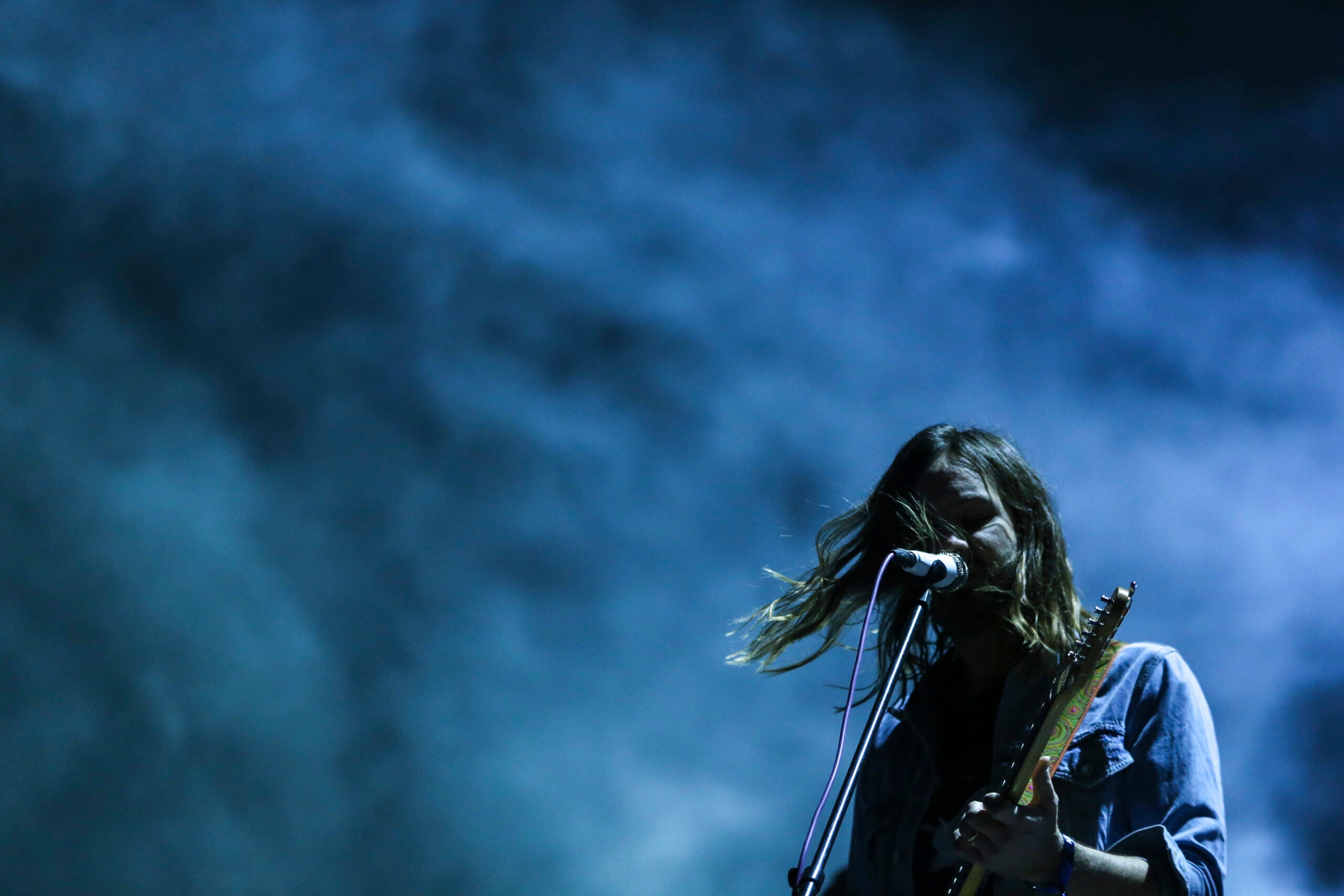 My love affair with Tame Impala, the Australian multi-instrumentalist Kevin Parker, blossomed in the mid 2010s with the release of his second album, "Lonerism." By the time Parker and his back-up band played Boston Calling for the first time in 2015, I was all-in, having seen Tame Impala multiple times and even seeing the Tame Impala-adjacent band Pond (made up of the musicians who play with Parker) at Sinclair a few months earlier. Fast-forward to 2019, and Tame Impala had reached headlining status, leading Saturday night's closing set off with my personal song of the summer, "Let It Happen."
Metallica (2022)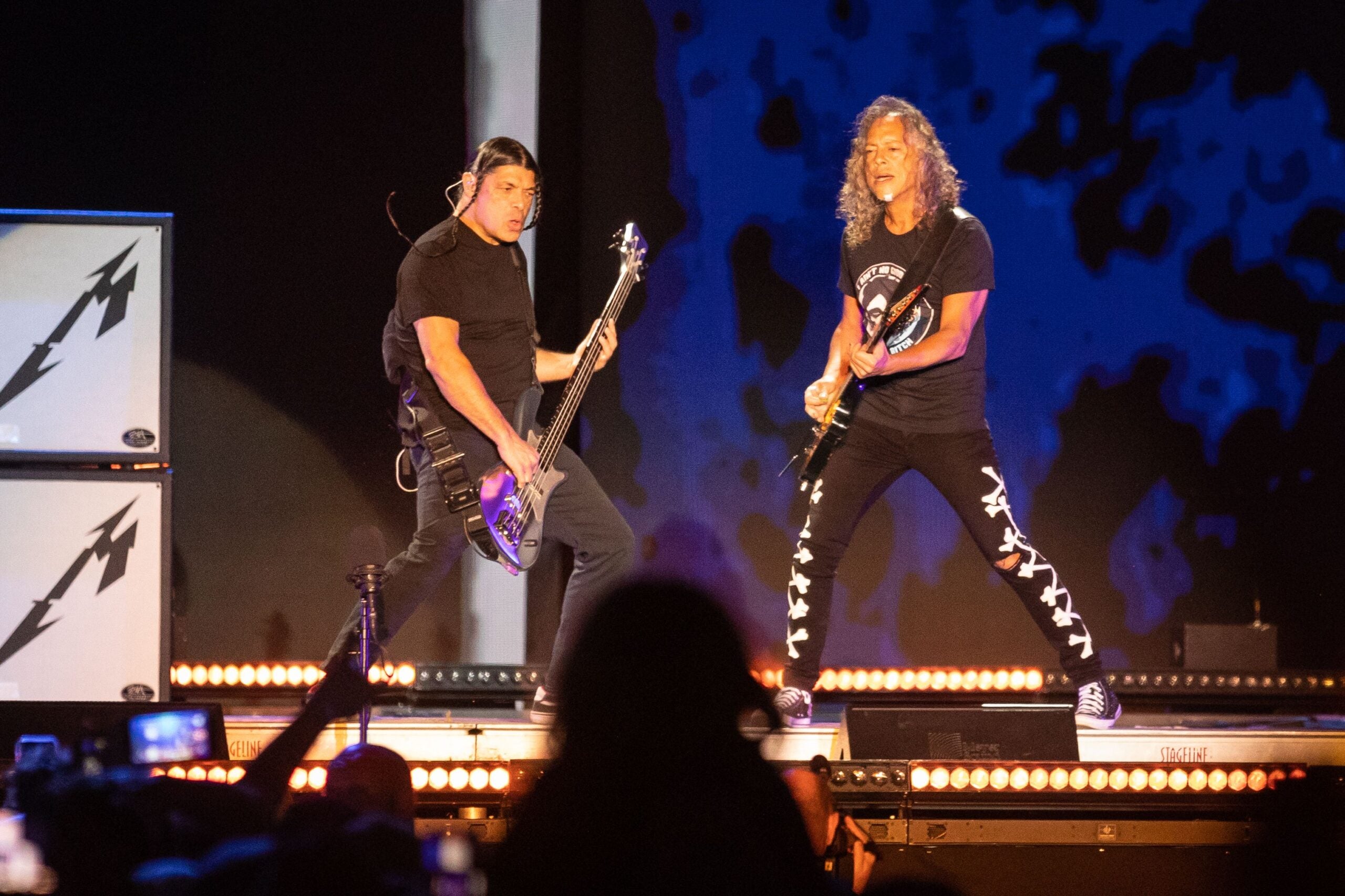 After a three-year hiatus caused by the COVID-19 pandemic, Boston Calling returned with a bang in 2022. The crowd that converged on Sunday for Metallica's headlining set was at least twice as big as any other set I've seen in all the years I've covered Boston Calling. The metal icons lived up to their lofty reputation, with frontman James Hetfield growling out hits like "Ride the Lightning," Holier Than Thou," and "Master of Puppets" like he was back in the '80s. It was the perfect capstone to the festival's triumphant return.
One of the thousands upon thousands of fans to catch the group's face-melting set was former Massachusetts Governor Charlie Baker, who over the years has made no secret of his fandom for '80s and '90s rock — particularly Blink-182. In an email, Baker described his reaction to watching Metallica with his wife, Lauren.
"One of our favorite moments at Boston Calling was getting to be in the crowd for Metallica when people sang every word to every song, and James Hetfield was blown away," Baker wrote. "He told the audience, 'You are more than fans, you are family!"
Snow echoed the former governor's sentiments, describing the thrill of watching his favorite band growing up close out the festival he co-founded.
"I was a Lars Ullrich superfan," Snow told Adam 12. "I had the drum tab for '…And Justice for All.' I could play the whole book front to back. I grew up with them being my band. I saw them in '97 at the Garden. I was 17, and it was the first time I could see them. […] Welcoming them to the stage and watching them hit "Whiplash," I was like, 'I can't believe this is real.'"
Newsletter Signup
Stay up to date on all the latest news from Boston.com