Editor's Notice: Phone to Earth is a CNN editorial series dedicated to reporting on the environmental challenges going through our earth, with each other with the solutions. Rolex's Perpetual Earth initiative has partnered with CNN to travel consciousness and training all-around vital sustainability challenges and to inspire constructive action.


CNN
 — 

A windswept Arctic fox, a murmuration of birds going through a snowstorm in the Himalayas, and a male and a boy in a flooded dwelling space are between the photos acknowledged in this year's Prince Albert II of Monaco Foundation's Environmental Images Award.
The prize, in its third edition, hopes to deliver a conservation information and clearly show the worth of preserving mother nature. "Photography is a impressive instrument for offering a voice to threatened wildlife and biodiversity," claimed jury president Sergio Pitamitz in a press release.
The jury, built up of 7 specialist photographers, selected the profitable images for each group from a full of 10,000 photographs, submitted by 2,300 photographers from across the world.
The award's grand prize went to an impression of a distressed elephant trying to protect by itself just after staying struck by a freight coach in the Lopé Nationwide Park in Gabon, on the west coast of central Africa. The animal's hip was shattered beyond restore and just after it died, the park director dispersed the meat amongst the nearby local community.
The photograph serves as a tragic reminder of the penalties of human-animal conflict, which is raising due to habitat loss from human activities, these as agriculture and enhancement. Photographer Jasper Doest from the Netherlands thinks the graphic "has the energy to inspire transform."
Pitamitz mentioned that this one elephant "represents his whole species in the grip of an unsure long term."
"Doest was able to react in a split second to this unexpected party, documenting his tale and offering a voice to the forest elephants of Africa," he additional.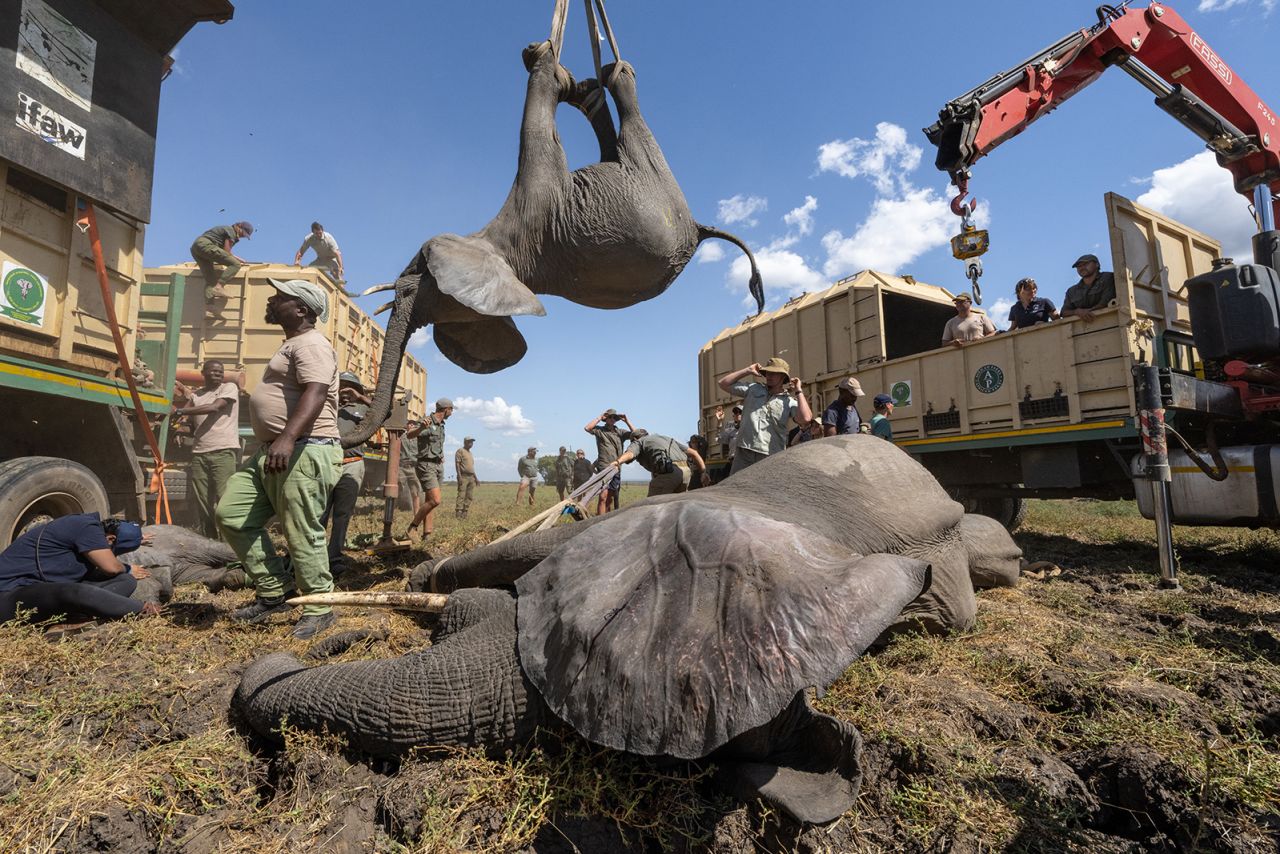 Other pictures display the optimistic things of humans' romantic relationship with character. In the "Change Makers: Motives for Hope" group, a single graphic reveals elephants currently being lifted by a crane into a truck and transported from Liwonde Countrywide Park to Kasungu National Park, in Malawi, southeastern Africa. Though the approach seems peculiar, it's section of a conservation initiative created to sustain nutritious habitats in the parks and create steady and resilient elephant populations.
A different shows a faux rhino poaching scene at the Wildlife Forensics Academy in South Africa, as rangers are staying taught to collect important forensic proof necessary to convict poachers in courtroom.
The profitable pictures are now currently being exhibited in Monaco on the Promenade du Lavotto, ahead of touring internationally.