Every Sunday, we bring together a collection of easy-reading articles from analytical to how-to to photo features in no particular order that did not make our regular daily coverage. Enjoy!
---
The Singular Work of a California Photographer, Unearthed – The New Yorker
Joan Archibald, a Long Island, New York wife and mother of two, was tired of her life as a suburban homemaker in the early 60s. So, she moved to California and, in the era of increasing curiosity of Eastern culture, she changed her name to Kali, the Hindu goddess of death and time.
By the mid-to-late sixties, she began to perfect her photography and even took classes at a junior college. Kali worked by herself and did not share her work publicly. The considerable photography oeuvre that she produced was only rediscovered by her daughter, Susan, in 2016, three years before she died, at the age of eighty-seven.
Flooded with swirling, multilayered psychedelic hues, Kali's portraits, often of wide-eyed young women, can feel like the ultimate distillation of an expansive, naïve and chaotic place and time. — Len Prince, T: The New York Times Style Magazine
---
More on Consent — Conscientious
"A little while ago, there was a discussion on Twitter that centered on a photograph someone had taken of a young woman on the New York subway," writes Jörg M. Colberg. "The woman, a mother of two young children, was wearing a short dress, and she was clearly struggling to deal with her two very active children."
---
The Pioneering Scots Photographer Who Captured China — BBC
Pioneering Scottish photographer John Thomson (b.1837) took some of the earliest pictures of China and the now world-famous Angkor Wat religious monument in Cambodia.
He traveled to the Far East in 1862 and captured photographs for a decade which form one of the most extensive records of any region taken in the 19th century.
---
What's Happening in the Fine Art Photography Market – ArtNet
They say a picture is worth a thousand words, but what is one worth in dollars?
Although the market for fine art photography has never reached the soaring heights of other contemporary genres, it remains an exciting niche with a consistent crew of all-star artists at the top.
---
The Magical Bond Between People and Animals – in Pictures – The Guardian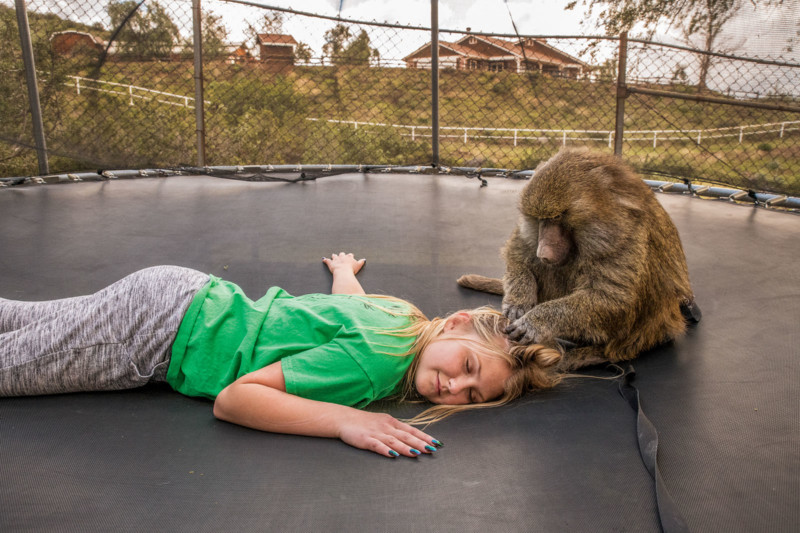 Awesome alpacas, frolicking flamingos, and recuperating ravens … these rescue animals – in Sage Sohier's photographs – have a zest for life and a remarkable willingness to forgive people.
Peaceable Kingdom The Special Bond between Animals and their Humans is available from Kehrer Verlag.
---
How Good Is the Canon R3? A Review From a Pro – DigitalPhotoPro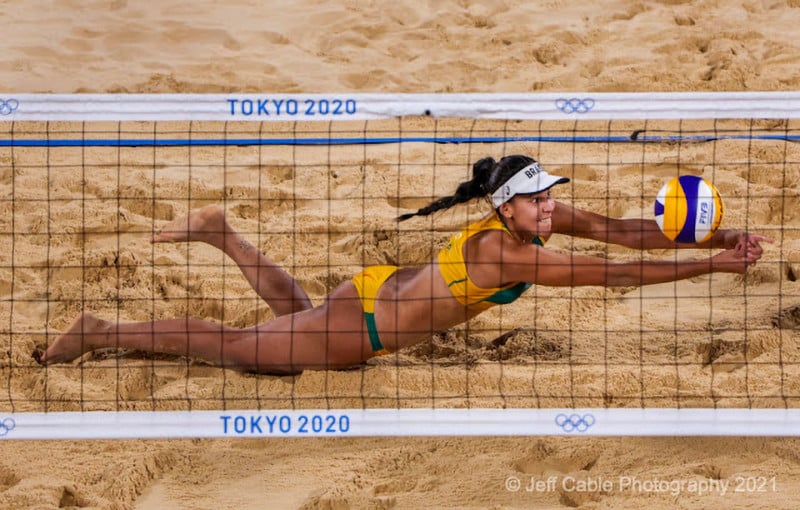 In an interview with Dan Havlik Jeff Cable, gives us the full scoop on the Canon EOS R3, including his early review of its autofocus system, resolving power, and the things he liked and didn't like about the camera. Along with discussing shooting sports with the R3 at the Olympics, Cable addresses how the camera might (or might not) be suitable for wildlife and event photography.
Quotes from the interview:
While I brought two Canon R5s with me to the Olympics as well, I ended up using the R3 98% of the time. I shot with it for almost everything, and even though it was a pre-production model, I had no issues with it.

On the other hand, on a photography trip to Africa after the Olympics, I shot everything on a Canon R5, and it was great to capture wildlife with 45MP and crop where necessary. I shot photos of African fish eagles and did a lot of cropping on them… I also didn't really need the R3's 30fps in Africa.

I appreciated that the R3 has a CFexpress card slot. CFexpress cards are just faster. Faster to download, faster for everything compared to SD. I actually wish the R3 had two CFexpress card slots rather than one CFexpress and one SD.
---
Greek Photographer, Not a Nurse, Took the Pigeon Photo During a Chance Encounter in Hospital – AFP Fact Check
Facebook posts published here and here in October 2021 include the image of an elderly patient sleeping in a hospital bed with a pigeon perched on top of him.
"It's been 3 days since this patient arrived in hospital for treatment," the captions read. "And in those 3 days, no one in his family came to ask about his well-being (maybe also living alone). But a pigeon comes every day and sits in his bed."
The posts allege that the man used to feed pigeons daily in a park.
---
World's Most Dangerous Photography Jobs – ShotKit
Storm Chasers
Conflict photojournalism
Surf Photography
Deep-Sea & Shark Photography
Conservation Photography
Sports & Adventure Photography
Get the details and tips at the link above.
---
How To Preserve the Rubber Parts of Cameras & Lenses – Beyond Photo Tips
When you've had a camera for a while, wear-and-tear comes into play. One of the many things that happen when cameras are stored away for a long time is that the rubber starts to degrade.
While there aren't many ways to recover rubber that is starting to degrade, there are ways to keep the rubber from spoiling too quickly in the first place.
"If the rubber is only just starting to become sticky, you can give it a light dusting of talcum powder to reduce the tackiness," advises Susheel Chandradhas. "Prevention is better than cure, so ensure that you don't let hand lotions, DEET, or sunscreen get on the rubber parts of the camera."
---
This Bride Didn't Have a Gown or Photographer on her Wedding Day. A Hospice Caregiver Helped her Redo it, 77 Years Later – CBS News
Frankie King did not have an extravagant wedding day. It was 1944 — at the height of World War II — when her high school sweetheart, Royce, became her fiancé. But like many young men at the time, Royce joined the military and was moved to a base in another state. Royce returned to Oelwein, Iowa, to marry his bride.
"It's a small town," Sue Bilodeau, their daughter, told CBS. "They only had a couple of days' notice."
So, no time to buy a wedding gown and no photographer either. But all that changed at age 97, thanks to a caring nurse!
---
Nikon FM3A: Nikon's Last Manual-Focus SLR at 20 – Amateur Photographer
From Amateur Photographer
The traditional form-factor of the 35mm single lens reflex (SLR) evolved in the 1950s and was subsequently refined over the next half-century…In the semi-professional range, it seemed likely that the FM2n would be the end of the line for the all-metal, all-manual FM series of SLRs when it appeared in 1983.

It was a surprise to many when Nikon launched the FM3A in the summer of 2001, two years after the D1 digital SLR. With manual focus, all-metal construction, no built-in winder, and a marked absence of liquid crystal displays, it seemed to encompass everything that the SLR manufacturers were trying to leave behind at the time. It looked retro, even old-fashioned, and not a few photographers at the time scratched their heads and wondered who and what the enigmatic FM3A was for.
---
Ansel Adams, Brassaï and Bill Brandt Sitting on a Bench: Paul Joyce's Best Photograph – The Guardian
Ansel [Adams] asked me if I used his zone system. It's a way of regulating exposure based on the conditions and the film you're using. Ansel had written five volumes on this, and you had to be a scientist trained at Oxford to actually understand it. So, slightly embarrassed, I told him: "Well, I kind of have my own system." "Oh," he said. "You probably use mine unconsciously anyway." — Photographer Paul Joyce in The Guardian
---
The Godfather of Rock 'n' Roll Photography Isn't Ready to Talk About His Legacy – InsideHook
Mick Rock still has the rock 'n' roll look, even though he's now well into his seventies. But that's entirely appropriate. The British-born, New York-based photographer, helped define the city's music scene in its one true golden age, shooting iconic images of Iggy Pop, Bryan Ferry, Syd Barret and Lou Reed — for whom he shot the album cover of Transformer. He shot the same for Queen II and David Bowie's Pin-ups.
It's funny how photography then just wasn't considered an art form. But it is now. — Mick Rock to InsideHook.
---
Photo of the Week
Embed from Getty Images
---
Quiz of the Week
1.) Who took the world's first selfie and when?
2.) Is it possible to make a zoom lens for any format with a fixed f/1.2 aperture in the near future?
3.) The AP Leafax 35 was a portable device used by photojournalists that transmitted photos over analog phone lines starting in 1988. How long did it take to transmit a single color photo?
Answers
1.) American photographer Robert Cornelius took a self-portrait (the word selfie did not exist then) in 1839 (Oct. or Nov.) And this was without a cable release! He simply ran in front of the camera after taking the cover off the lens and, in the hurry, couldn't possibly accurately position himself in the center.
2.) We do not know, but this week a Nikon patent for two Z-mount camera lenses, a 35-50mm f/1.2 and a 50-70mm f/1.2, has been issued (filed in Jan 2019).
3.) Around 30 mins.
---
Why I Like This Photo – Rachel Owen
At the height of the covid pandemic, my son entered his first year of high school. I felt his age group was significantly underrepresented in the COVID-19 conversation, and I wanted to create an image portraying what he and his friends were going through.
I told my son I needed him for a photo, and he being a teenage boy growing up with two photographers for parents, looked at me and said flatly, "You've got ten minutes, Mom."
Knowing the portrait categories at WPPI only allow single capture images, I planned to create a triple exposure with my Canon 5D Mark IV. Also, knowing my son would make good on his ten-minute cooperation limit, I spent a couple of hours in preparation with video tutorials on best multiple exposure practices and setting the lighting with my husband as a test subject.
We started with a 50mm lens and switched to 100mm for more compression allowing his shoulders to overlap. I knew the virtual reality goggles would stick out, so I wanted a small aperture (we used f/10) to keep everything in focus from front to back. We used butterfly lighting because I wanted the ominous look of shadows cutting in the cheekbones; then, it was just a matter of getting the right amount of kicker to separate him from the background but not distract.
Ultimately the shoot took 22 minutes. My husband and son had a great time laughing at me as I frantically tried to get every detail right within my time limit. The goggles and headphones kept messing up his hair, and I wouldn't let him move a muscle until all three exposures had been taken.
I titled this image Liturgy 2020 and wrote a poem with the same name, which pretty much sums up everything I intended to say. My hope for my son and this generation is that he would learn to pay attention to what is around him, genuinely listen to the opinions of others, and have sound arguments for what he believes with the courage to speak it out.
Liturgy 2020
He will not see for his vision is regulated⁠⠀
Let us not see evil⁠⠀
He will not hear for his ears ring with a technological hum⁠⠀
Let us not hear evil⁠⠀
He will not speak for institution has vanquished his voice⁠⠀
Let us not speak of evil⁠⠀
We mirror his stare and turn a blind eye⁠
Rachel Owen, and her husband Jeff, are a wedding photography team based in Chicago that have dipped their toes into nearly every genre of photography. With over 3,000 weddings and 3,000 portraits sessions of personal experience, Jeff and Rachel's greatest joy is using their cameras to preserve the love in a relationship or a family bond, knowing those moments will live on in print forever.
---
Quote of the Week – Zanele Muholi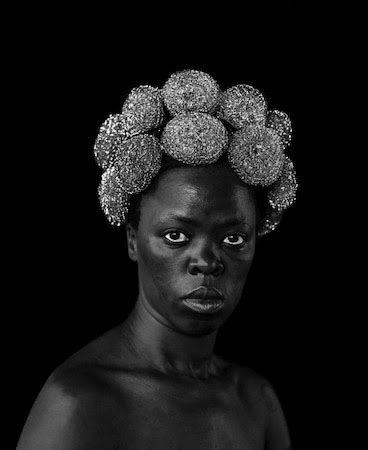 Fine artists deal with finery, but I deal with painful material. — Zanele Muholi
Gropius Bau opens the first major survey in Germany of South African visual activist Zanele Muholi from 26 Nov 2021–13 Mar 2022.
Zanele Muholi  FRPS (b. 1972) is a South African artist and visual activist working in photography, video, and installation. Muholi's work focuses on race, gender, and sexuality with a body of work that dates back to the early 2000s, documenting and celebrating the lives of South Africa's Black lesbian, gay, transgender, and intersex communities. In 2012, Muholi began the acclaimed series of dramatic self-portraits entitled Somnyama Ngonyama ("Hail the Dark Lioness" in isiZulu), where the artist adopts different poses, characters, and archetypes to address issues of race and representation.
---
To see an archive of past issues of Great Reads in Photography, click here.
---
We welcome comments as well as suggestions. As we cannot possibly cover each and every source, if you see something interesting in your reading or local newspaper anywhere in the world, kindly forward the link to us here. ALL messages will be personally acknowledged.
---
About the author: Phil Mistry is a photographer and teacher based in Atlanta, GA. He started one of the first digital camera classes in New York City at The International Center of Photography in the 90s. He was the director and teacher for Sony/Popular Photography magazine's Digital Days Workshops. You can reach him via email here.
---
Image credits: All photographs as credited and used with permission from the photographers or agencies. Portions of header photo via Depositphotos.