The word artist can take on many variations. One can be a painter, sculptor, photographer, novelist, poet, filmmaker or another career path that practices various creative arts. One Louisiana nonprofit wants to be a container for creativity for artists of all types.
Basin Arts in Lafayette serves as an incubator to support artists across various mediums while promoting cross-disciplinary collaboration and making art more accessible to the community.
Through various dance and visual art programs, Basin Arts has created a community for artists of all disciplines to work toward a similar goal.
"Feeling a part of a community not only provides that accountability, but it also provides hopefulness, positivity and optimism about your chosen path in your career and gives you new motivations and inspirations," said Clare Cook, who founded Basin Arts in 2016.
After a decade of working and living in New York City as a choreographer, Cook returned to her hometown. Soon enough, she realized a gap in the Lafayette art space. Cook wanted to create something that satisfied her craving for community after being in an arts-focused, larger market like New York — a place for artists seeking funding, administrative and mentorship support.
Initiatives at Basin Arts are geared toward creative development and include dance and art classes, an artist residency program, genre-bending special events, a resident dance company and an art rental program called BARE Walls. From Cook's artistic standpoint, the organization's goal is to facilitate a more inspired, creative, collaborative and sustainable practice for local artists.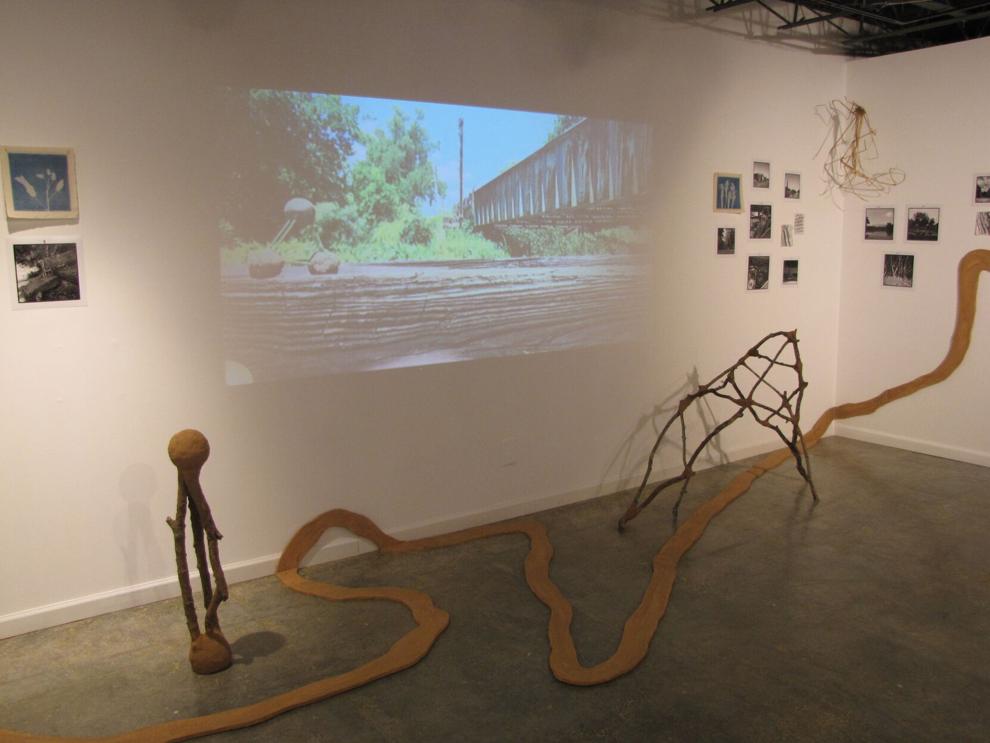 Currently, Basin Arts is hosting a collaborative project between a visual artist and a poet titled, "Gay in the South," which centers around gay identity in Southern culture. Artists Benjamin Koch and Alexis Lemoine have hosted poetry nights and created a community mural to be installed in the gallery. The project will include a mix of mediums like paint, typewritten works of art and photography.
In 2022, the organization announced a plan to move to an old church, the former House of Faith Full Gospel Church at 710 Jefferson Blvd. Cook said plans to move to the 8,800-square-foot building located in the Pontiac Point area of Lafayette are on an indefinite hold and that, for the time being, the organization will continue to operate from its leased gallery and studio space at 113 Clinton St. in Lafayette.
She and her staff run the Clinton Street site that functions as both an exhibition and project space. It is very much a working artist space. On a short visit to Basin Arts, visitors may encounter dancers practicing on the sprung Marley dance floor while one artist paints a giant canvas and another paints a work of art on a human — all the while surrounded by another show that's hanging on the gallery walls. The space is constantly alive and in motion with a variety of arts.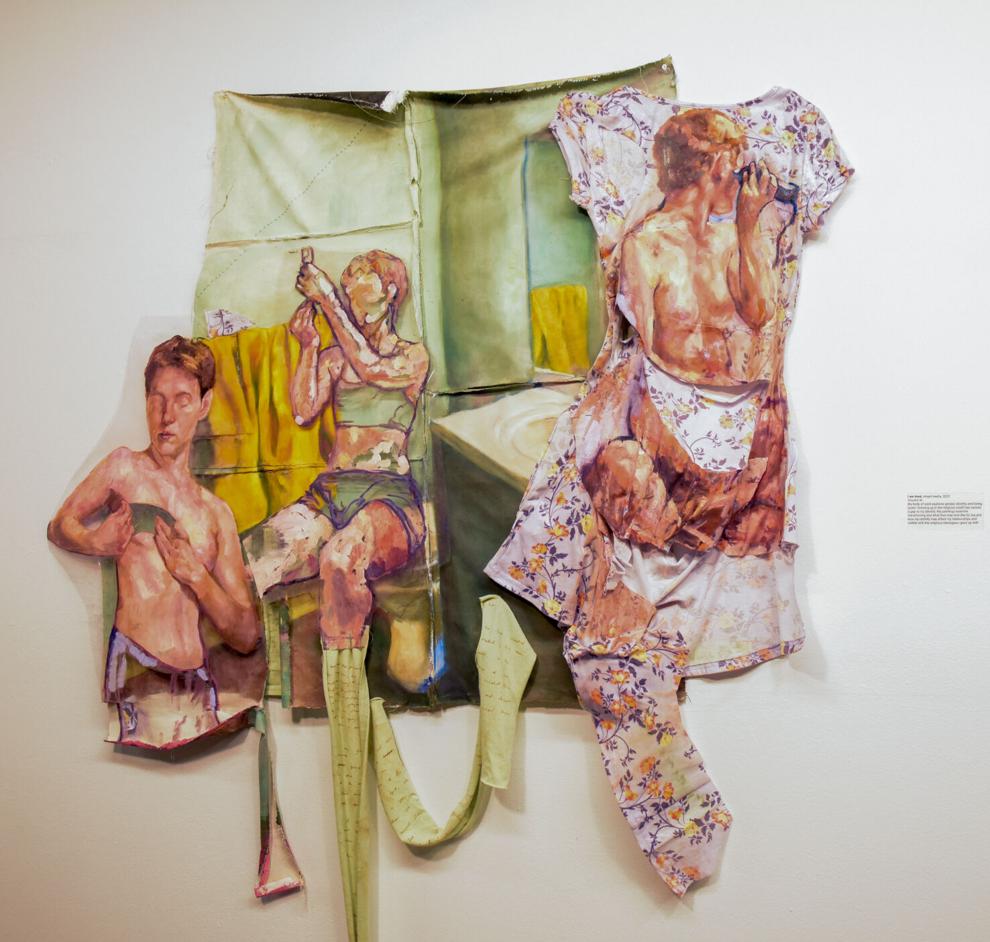 In 2022 alone, Basin Arts paid local artists right at $75,000 — about half of its operating budget.
"Everything we get goes back out," Cook said.
The Basin Arts residency program, funded by Louisiana Division of the Arts, hosts artists on three-month cycles. The participants have access to the gallery space, as well as other resources. They receive feedback and engagement from the community through monthly gallery openings and critique nights.
Jacob Broussard, a painter and one of the first curators at Basin Arts, explained that the organization allowed him to gracefully fail and learn from his mistakes. He said it also had a lasting effect on the idea that artists can wear multiple hats.
"I think it gave me the permission to be experimental within my own work," Broussard said, "and to really start to question things like, 'What's the relationship of the individual versus the collective?'"
When Broussard left Lafayette, he went to Yale where he earned an MFA in painting before moving to Buffalo, New York. There, he helped run a project space similar to Basin Arts. He said that the skills he learned and the community he forged at Basin Arts helped him to realize that artists can be "cultural makers" within a community. Currently, Broussard is completing a five-month artist residency at the House of Cards in Arnaudville. 
At Basin Arts, the stakes were low in the beginning, Broussard said, and it felt like an experiment.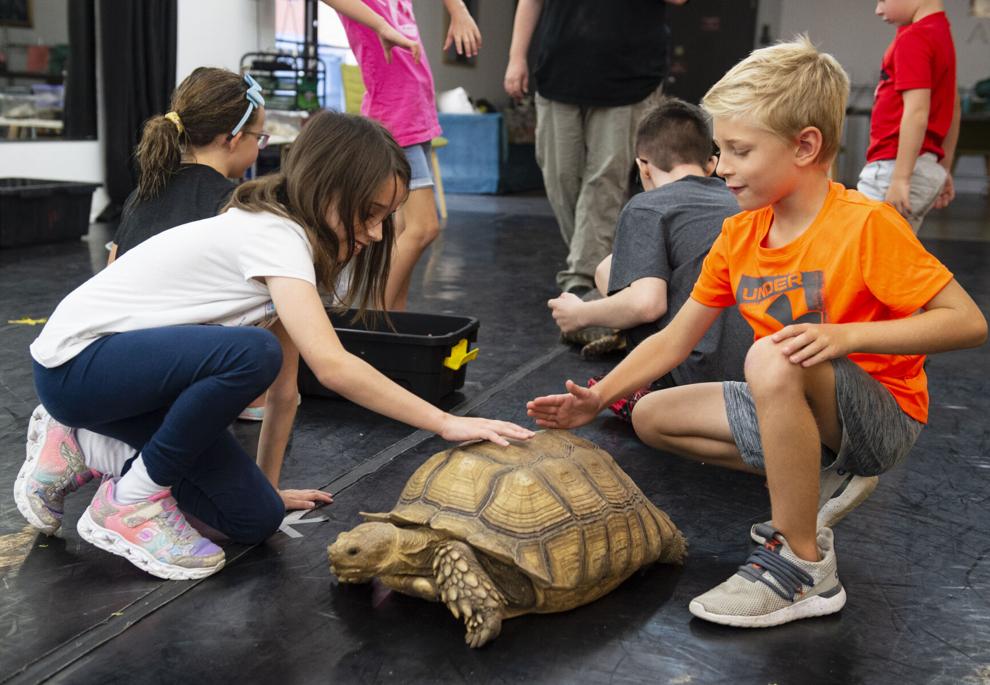 Cook said the most rewarding aspect of Basin Arts and its growth since 2016 is the network that has simultaneously grown with it. Many artists like Broussard who were with the organization since the beginning have gone on to graduate programs, been hired for dance companies and continue to move up in the arts community.
"That's been so rewarding and so satisfying in terms of growth because I feel like in a very organic community, sort of like a grassroots way, our flowers continue to blossom out," Cook said. "I love the cyclical nature of the people that have come through this space because the support continues to grow."
Basin Arts has not only impacted the artists involved, but also the community at large. The art subscription service, BARE Walls, curates a rotating gallery exhibition at participating local businesses, nonprofits, residencies and with the film industry. There are currently 60 artists in the program with over 800 artworks to choose from in the portfolio, according to Dirk Guidry, co-founder of BARE Walls. Guidry explained that the program highlights both emerging and established artists.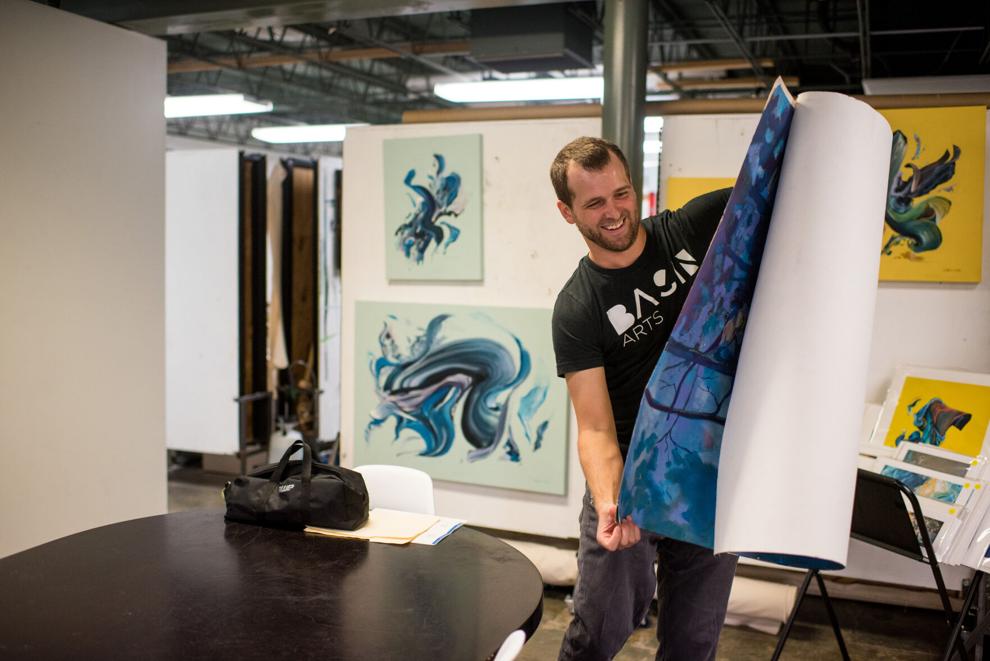 "To the core of it, we're trying to make art more accessible," Guidry said. "So even if they're not purchasing (the artwork), they could still go and find this artist."
When an artist's work is chosen for a business, he or she generates residual income. Since the program started in 2019, BARE Walls has paid more than $40,000 to local artists, Cook said.
Aside from visual arts, Basin Arts also supports a community of dance for all ages through classes, workshops, performances and residencies.
Some of the dance programs include Basin Dance Collective, the resident dance company of Basin Arts; Modern Movers, a satellite dance program where Cook and her staff teach at other local dance studios; Youth Acadiana Dance Ambassadors, a group of local studio directors who meet to advocate for dance in the community and Creative Movement, a youth dance program for ages 3 to 6.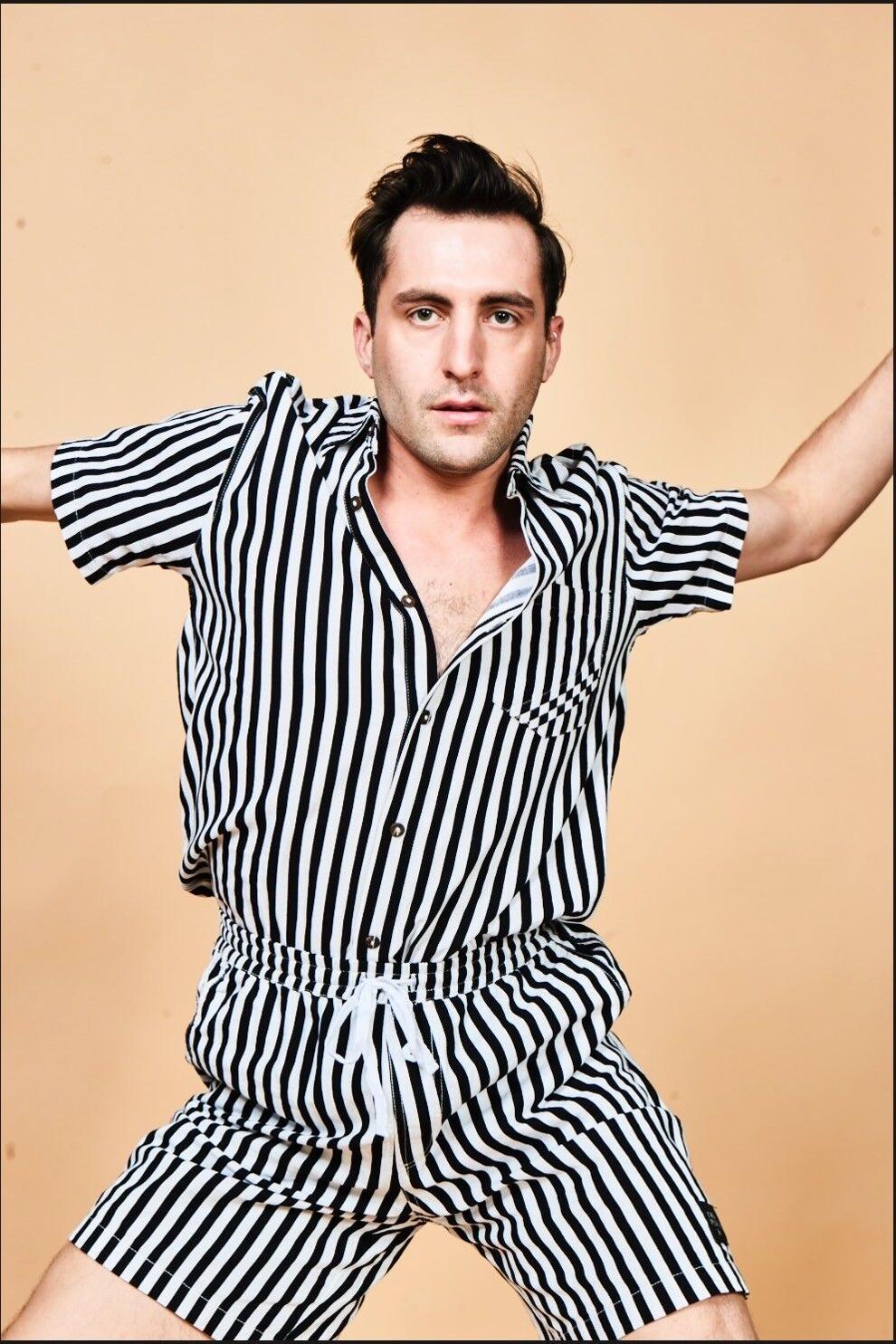 Alex McBride, a teaching artist at Basin Arts and associate artistic director for Basin Dance Collective, also returned home to Lafayette after working in New York City. He said that Basin Arts has been a space for growth in the development of his career.
"Whenever I saw what (Cook) was doing with this space in the community that I grew up in, where my family is, where my partner lived, I knew that moving here I wouldn't have to give up what my professional career meant to me," McBride said. "I could develop it and maybe even deepen it in other ways."
McBride said that he's learned how to be a community advocate for dance, which involves teaching people what it means to be an audience for dance — building appreciation for different forms like concert and contemporary modern dance. With their programs, McBride and the staff teach dance with a historical approach in mind. He said that they teach students about lineage and the people who have come before them.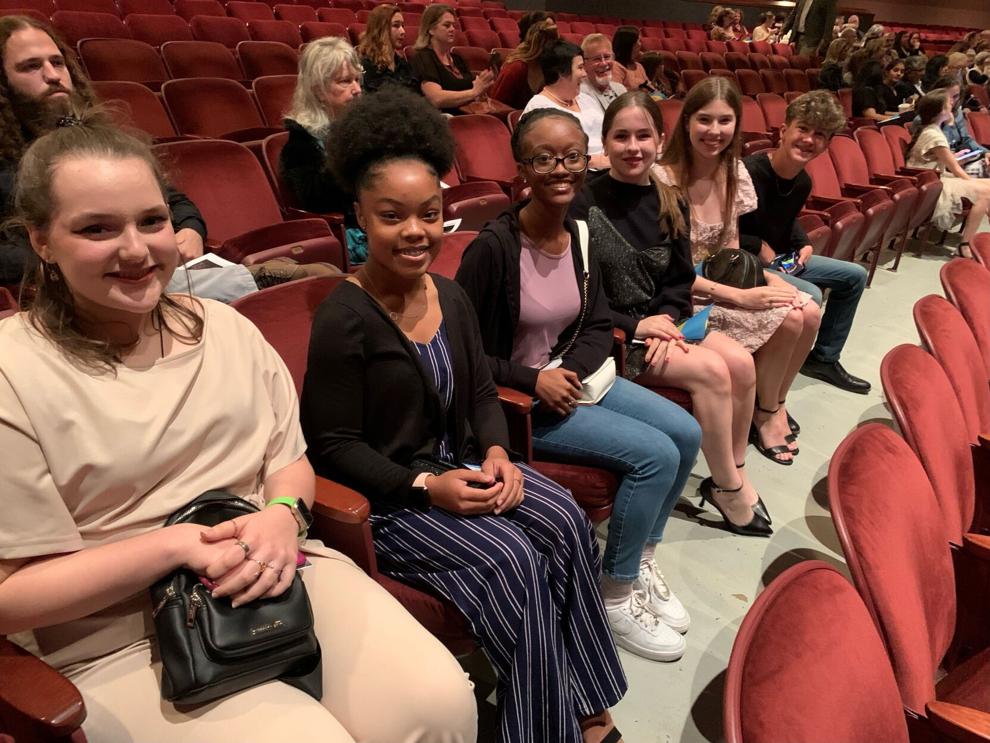 Cook explained that the program also supports choreographers learning dance composition through different mediums like contemporary and modern dance performance work.
Through Basin Arts, Cook and her staff have created a community for cross-disciplinary artists to express themselves and connect with the larger art community outside of Lafayette.
"It's a legitimizing space," Cook said. "You can walk in, and if you say you're an artist and you're working toward that goal, then we're here to support you, wherever you are."